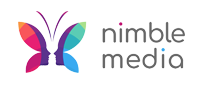 Nimble Media Ltd - Event Management Agency
Founded in 2013, Nimble Media is a full-service multi-media marketing company, based in Oakham, Rutland, which specialises in event management, marketing, public relations and contract magazine publishing.
We promote your messages to engage your audience – delivering value and tangible results.
The team at Nimble Media devotes the same levels of attention to detail, commitment, focus and energy, no matter what the scale, to ensure your message is heard. We become an extension of your team, enabling you to get on with the 'day job'.
Our three main services are:

Modern Railways - Media Partner
Established for 60 years, Modern Railways has earned its reputation in the industry as a highly respected railway journal. Providing in-depth coverage of all aspects of the industry, from traction and rolling stock to signalling and infrastructure management, Modern Railways carries the latest news alongside detailed analysis, making it essential reading for industry professionals and railway enthusiasts alike.

Rail Business Daily - Media Partner
Introducing Rail Business Daily
Rail Business Daily (RBD) exists to be a force for good within the rail industry – helping your business grow through our marketing, media, community, advisory and recruitment services.
As the UK's largest and most powerful media business in rail, RBD is committed to growing our positive action for the industry, which is why we're delighted to provide media support for Women in Rail.
You probably already subscribe to RBD's daily news alert, which reaches 73,000 decision-makers daily, but did you know RBD gives organisations more than 34 million opportunities to be seen each year? The RBD team is proud to be part of the fabric of business life.
At RBD, our highly experienced and dynamic team support organisations that want to win more work and expand. RBD combines strong expertise with specialist insight, helping to transform businesses by supporting them to adapt and meet their customers' ever-changing requirements.
We are a trusted partner to hundreds of companies, and work with some of the UK's leading brands, offering a range of services designed to support long-term success. Our profile enhancement capabilities are second to none.
So, whether you are looking for support to take your business to the next level, advice on taking a great idea to market or support in getting your name out there, RBD can help you to unlock the true potential of your business. Click here to view our impressive media pack.
RBD Advisory: To win work in UK rail it is helpful to have a partner who understands how to help you to think long-term, design for success and invest wisely. That is where RBD Advisory comes in. This is a team of highly experienced advisors who can unlock the business development support you need to put you in the best possible position to win work and grow your business.
RBD Marketing: RBD Marketing is a full-service marketing solution that helps clients to build their brand, raise their profile and reach the people that matter to them – by telling the story they want to tell. The RBD Marketing team help rail companies to acquire new business and drive profitable relationships through full-service marketing solutions including branding, web design, print design, advertising, strategy, content development and digital marketing.
RBD Media: Rail Business Daily media is home to the UK Rail's leading online news service offering more than 1.2 million opportunities to be seen every month (14.4 million opportunities to be seen each year).
If you want to be noticed in rail, news.railbusinessdaily.com is the place to be.
Our 7am daily news newsletter is sent to more than 73,000 rail professionals. To subscribe to this daily news alert, please click here.
Our printed publications include the Rail Director Magazine (17,000 monthly readers) and Inside Track Magazine (24,000 monthly readers).
Our LinkedIn engagement rates are stronger than any other rail industry media outlet due to the fact that our audience has been grown organically. We post, on average, 12 times during the working day – engaging with our connections at least once every hour.
RBD Rail Recruiter: This revolutionary new jobs' board has transformed the recruitment market and became the biggest rail recruitment website in the UK within just months of launching.
The innovative platform allows rail organisations to find the right candidates and helps job seekers easily find their dream job.
RBD Community: The RBD Community offers an unrivalled rail business resource designed to help your business grow.
Created specifically to meet the needs of organisations serving the rail sector, the RBD Community is the go-to rail business platform for making high quality connections, raising business profile, accessing the latest market intelligence and discovering new opportunities to win business.
If you are not part of the RBD Community you are missing out.