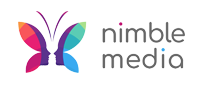 Nimble Media Ltd - Event Management Agency
Founded in 2013, Nimble Media is a full-service multi-media marketing company, based in Oakham, Rutland, which specialises in event management, marketing, public relations and contract magazine publishing.
We promote your messages to engage your audience – delivering value and tangible results.
The team at Nimble Media devotes the same levels of attention to detail, commitment, focus and energy, no matter what the scale, to ensure your message is heard. We become an extension of your team, enabling you to get on with the 'day job'.
Our offerings include all elements of:
Events | Media | Marketing & Communications | Design
Additional services we offer to complete your project:
Photography | Videography | Web Design & Development | Printing Services

Modern Railways - Media Partner
Established for 60 years, Modern Railways has earned its reputation in the industry as a highly respected railway journal. Providing in-depth coverage of all aspects of the industry, from traction and rolling stock to signalling and infrastructure management, Modern Railways carries the latest news alongside detailed analysis, making it essential reading for industry professionals and railway enthusiasts alike.

Rail Business Daily - Media Partner
RBD is the UK's leading rail, construction and contracting daily news and profile-raising platform. They provide unique media and business growth services to a wide range of industry-related organisations.
RBD's website receives c7,200,000 visitors a year and has more than 50,000 daily subscribers and an extended network of more than 100,000 industry contacts. Their LinkedIn network contains more than 13,000 connections, all organically grown with the highest engagement rates of any rail industry media outlet in the UK. RBD's RailDirector magazine is sent to 2,300 of the most influential industry leaders/decision makers every month with 15,000 online subscribers.