Hello and welcome to the Women in Rail East Midlands Regional Group!
The Women in Rail East Midlands Regional Group (WREM Group) officially launched in June 2017.  We are here to support and empower members of Women in Rail based in the East Midlands, provide them with a forum to develop their network locally and support them in their professional development, personal growth and confidence.
The WREM Group is led by Nicola McGuire (Leader/Chair) and Sarah Reid, Amy Ogden, Lucy Chance-Arkell, Bronnie Clarke, Lucia Capogna and Sue Rimmer.
All are volunteers, with full time day jobs, collectively representing a cross-section of the railway industry in the East Midlands region and are passionate about working together in the East Midlands to support the diversity ambitions championed by Women in Rail.
To make sure you do not miss out on the wide range of activities organised by the WREM Group, register on the Contact Us page and join the Women in Rail community in the East Midlands. Membership is completely free and will give you access to the local and national events organised by the team.
See you soon!
WR East Midlands Team
Email: EastMidlands@womeninrail.org
Nicola McGuire (Marketing Manager, AEGIS Engineering Systems)
Nicola is currently Marketing Manager for AEGIS Engineering Systems, joining in 2018 having spent more than 20 years working for various companies within the rail industry.  Following the successful completion of a HND Business & Finance at Derby University, she embarked on her rail career starting at Adtranz (latterly Bombardier Transportation) working her way up to Spares Aftersales Manager before joining Transys Projects as Senior Sales Manager, then Achilles as a UK Account Manager for the Link-up scheme and finally Ricardo Rail in a number of roles.
Since joining AEGIS Engineering Systems, Nicola has championed the company, their engineers and the wider rail industry as a STEM ambassador promoting a career in the sector from school level to wider diversity and inclusion initiatives such as Women in Rail and has participated in many of their regional and national events.
Through her own experiences across the industry, she has shared her knowledge and experience to mentor people new to the sector and help improve retention.
Nicola has recently joined the Women in Rail East Midlands committee and is looking forward to offering her insight and helping to promote new initiatives.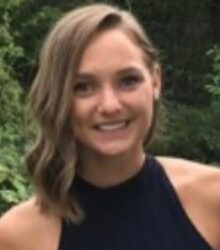 Lucy Chance-Arkell (Project Manager, Network Rail, Eastern)
Lucy is currently a Project Manager for Network Rail, Eastern Region. Since joining as a Project Management Assistant at the start of 2020, Lucy has had the opportunity to work across the commercial function supporting supplier relationship management, category management, transformation & change and procurement.
With 10 years' experience in the events industry and a degree in Events Management, she has a keen eye for detail and a proactive approach to complex challenges. She is passionate about people and understands the impact of event engagement and inclusivity.
New to Women in Rail, she is looking forward to supporting and promoting initiatives with East Midlands.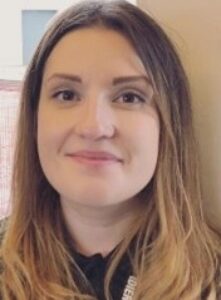 Amy Ogden (Industrial Designer, Alstom)
Amy has been working at Bombardier (now Alstom) since September 2017, joining the business through the Graduate Scheme. As well as working within her specialism of Industrial Design, Amy has experience in many areas of Alstom, including Project Management, Vehicle Design and Human Factors and Ergonomics. Amy has a degree in Industrial Design from Loughborough University.
Prior to joining Bombardier, Amy worked as a Design and Technology teacher for 4 years. Whilst teaching, Amy was passionate about encouraging pupils to take up Design and Engineering opportunities, particularly girls who had not considered pursuing Engineering and Design careers. Now working in rail, Amy continues to work as a STEM ambassador volunteering with several events to show local young people what an exciting career they can have within Engineering and Rail.
Bronnie Clarke (Programme Manager, Network Rail, Eastern)
Bronnie joined the Network Rail finance graduate scheme in September 2016 and has since held roles within Safety, Technical and Engineering, Infrastructure Projects and Maintenance. In 2019 she moved into Project Management as the Programme Manager for the East Midlands Route. She has since delivered a number pivotal projects, including leading the route's 'Putting Passengers First' organisational change, re-control of Lincolnshire from York to Derby, and driving the '1st 50 Miles' performance improvement programme.
Bronnie studied Law at the University of Birmingham and is a Chartered Management Accountant. She is currently undertaking a degree in Railway Operations with the Institute of Railway Operators. Bronnie is passionate about the benefit of a diverse team and wants to help make rail a more attractive place for women to work.
Lucia Capogna (Head of SW and Cyber Security, AEGIS Certification Services)
Lucia Capogna is currently the Head of SW and Cyber Security for AEGIS Certification Services, joining in 2015.
She is a Computer Science Engineer (BSc), System Engineer (MSc) and a Software and Cyber Security Expert with over 15 years of professional experience in Software, Cyber Security, Configuration Management, Requirements Management, Change Management, Project Management and Verification & Validation, across several industries including Railway, Defence, Oil & Gas and Renewable Energy.
Lucia is one of the leading engineers certifying and supporting railway companies on safety critical software and cyber security, she also supports the next generation of engineers as Stem Ambassador. She  also represents the UK in several CENELEC and IEC standardisation groups for both Software, Cyber Security and Functional Safety Standards.
Lucia has recently joined the Women in Rail East Midlands committee and is looking forward to supporting and helping to promote new initiatives.
Sue Rimmer (Rail Advisory, WSP UK)
Sue Rimmer has recently returned to a consultancy role within the Rail Advisory team of WSP UK, working on several strategic projects in the UK and the Middle East. Before joining WSP, Sue was in an Operational Management role as Head of UK Spares Operation at Alstom (formerly Bombardier).
Sue is both a Mechanical Engineer and a Manager with over 30 years of experience in rolling stock design, maintenance and supply chain management. In her career, Sue has held both operational and commercial roles including account management and business development leading to a good knowledge of the UK rail industry. She has worked on numerous projects in a technical advisor capacity for new train procurement, tender evaluation, bid compilation and due diligence supporting both parent companies of Train Operating Companies, ROSCO's and the DfT.