WOMEN IN RAIL AWARDS 2019 WINNERS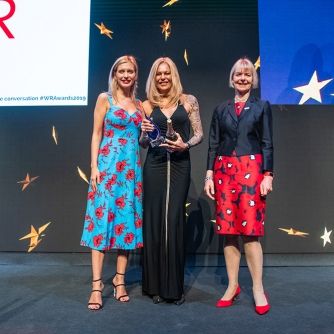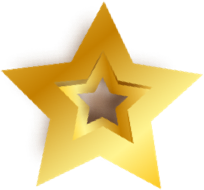 London North Eastern Railway
Highest Gender Balanced and Diverse Workforce Award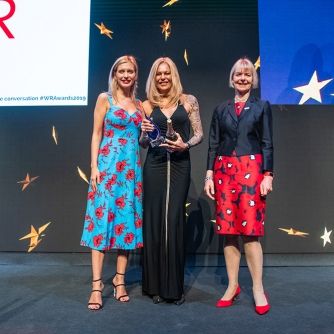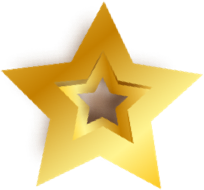 London North Eastern Railway
Winner
London North Eastern Railway are passionate about creating a diverse and inclusive workforce, representative of the communities they serve. They have developed strategic partnerships with schools in each of their main depot areas and work with students in communities that are in the greatest need, resulting in 50% of all new apprentices being female. LNER boasts an Exec Board with a 60% female and 40% male gender split and an overall gender split for the company of 59% male 41% female.
The award was collected by Karen Lewis, People Director for London North Eastern Railway.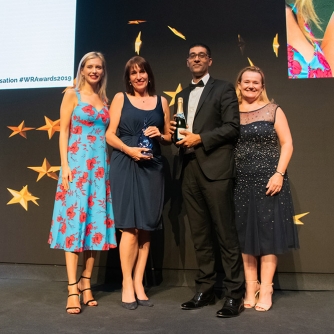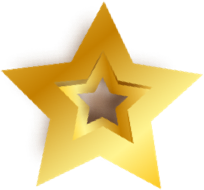 WSP
Best Graduate or Apprenticeship Programme of The Year Award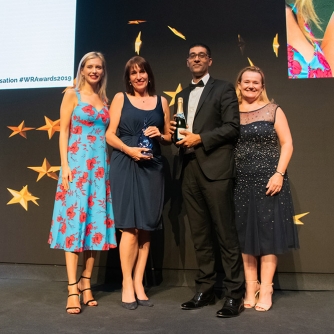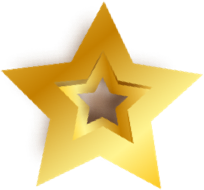 WSP
Winner
WSP's UK Graduate Development Scheme successfully attracts and retains female recruits, who represent 25% of graduates within Rail. Responding to feedback, visible career progression and an inclusive approach have helped WSP's Rail team set and meet challenging gender balance targets.
The Award was collected by Jane Grant, UK Head of Learning and Development for WSP.
Sponsored by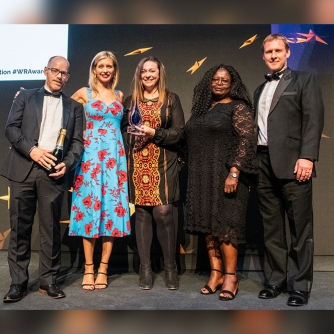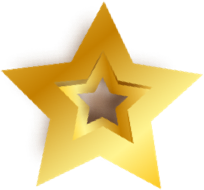 MTR Crossrail
Diversity and Inclusion Award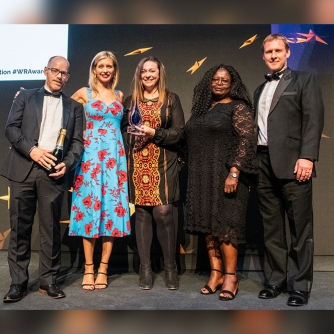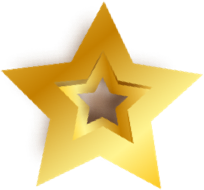 MTR Crossrail
Winner
MTR has recently led the largest recruitment campaign in rail history. MTR has succeeded in securing a significant increase in the number of female train drivers in their workforce, as well as attracting applicants from a wide range of underrepresented groups, such as the homeless, BAME communities and people with learning difficulties. MTR also has a record number of drivers from an age group of 35 and under.
The Award was collected by Kelly Forrest, Diversity and Inclusion Partner, Paul Siniecki, Strategic Labour Needs and Training Manager and Alison Bell HR Director for MTR Crossrail.
Sponsored by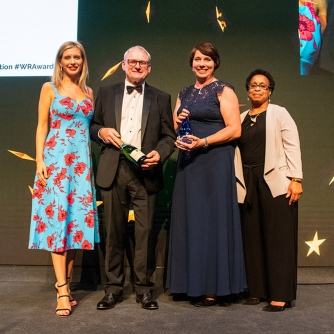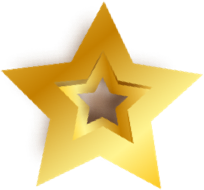 Direct Rail Services Ltd
Top Employer Award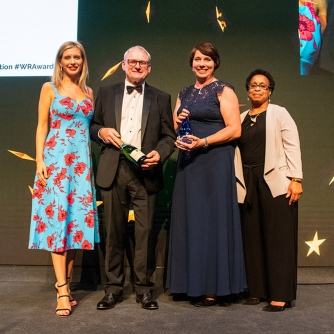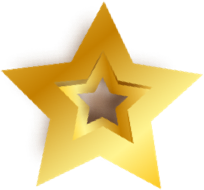 Direct Rail Services Ltd
Winner
Direct Rail Services Limited strive to create a working environment that attracts, nurtures and retains female talent, by breaking down the barriers that prevent females in applying, improving flexibility and promoting work-life balance. As a result, they have seen a significant increase of the number of females in senior roles, females changing careers into traditional male roles and in the number of promotions during maternity leave.
The Award was collected by Debbie Francis, Managing Director for Direct Rail Services Ltd.
Sponsored by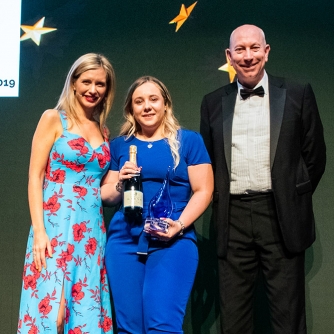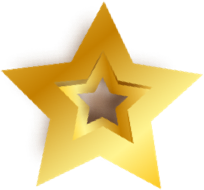 Jemma Gillman
Female Apprentice of the Year Award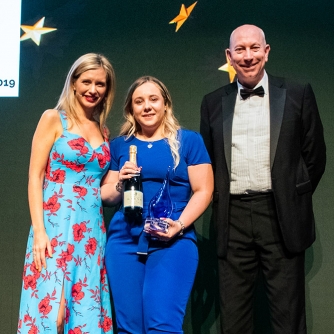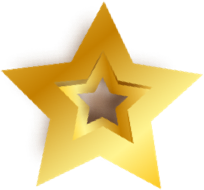 Jemma Gillman
Winner
Jemma joined HS2 as a transport planning apprentice in September 2017. She chose transport to build on her passion for STEM subjects. Since joining HS2, Jemma has shared her passion for transport with young women through being an active member of the Young Apprentice Ambassador Network, a STEM Ambassador, a mentor for a Community Apprentice programme which HS2 runs with the charity Envision and a founding member of the HS2 Gender Balance Network. To quote from a recent interview with Jemma: ``If I can help women in other industries realise that they can have a job they can enjoy in STEM careers I would feel like I have achieved something great.``
The Award was collected by Jemma Gillman, Transport Planning Apprentice at HS2 Ltd.
Sponsored by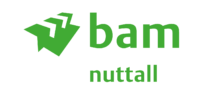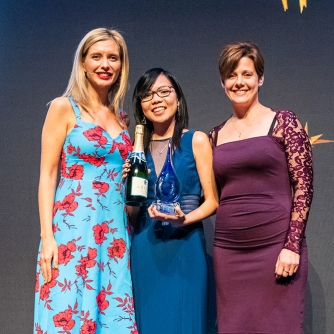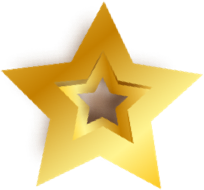 Jenny Wai
Rising Star of the Year Award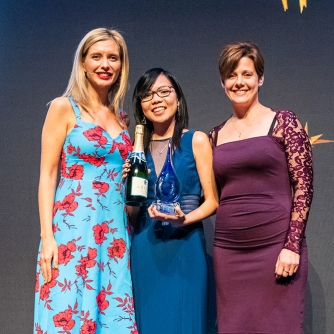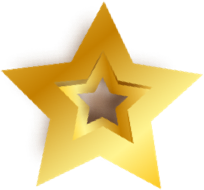 Jenny Wai
Winner
Jenny joined the railway industry 2 years ago and during this time has developed very strong technical skills and competencies. She has provided technical support to new train procurement projects overseas and influenced the innovative implementation of rolling stock bi-mode power changeover applications. Jenny has also led a number the Railways Early Career Professionals initiatives and established a partnership between Mott MacDonald and the Social Mobility Foundation, providing mentors, work experience placements, university visits and skills workshops to high achieving college students from low-income backgrounds, securing 60 sponsorships to date.
The Award was collected by Jenny Wai, Assistant Electrical Engineer at Mott MacDonald
Sponsored by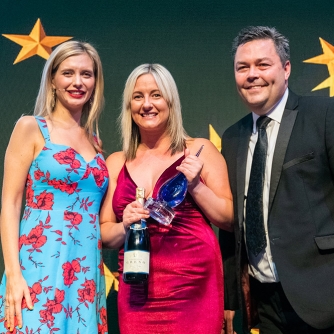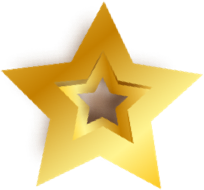 Leanne Gregory
Inspirational Woman of the Year Award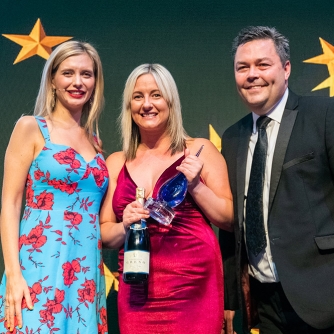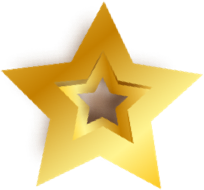 Leanne Gregory
Winner
Leanne's story is truly inspirational. In 2008, she was a single mother to three daughters aged under 5 years old, living in a deprived area in Wales. Determined to change her life, she passed her PTS course and started her first nightshift renewing track 2 days later.
After 2 years working "on the shovel" – literally digging holes – Leanne gained her Controller of Site Safety competency and for the next 6 years worked alongside the Network Rail ballast cleaning system team.
In August 2016, she became the first ever female operator at Network Rail and in 2017 gained her third competency (Power Car). She now drives both the spoil and new ballast power wagon within the BCS consist.
Leanne's remarkable achievements in challenging personal circumstances and her passion for her job and the industry is contributing to improving gender balance on the front line.
The Award was collected by Leanne Gregory, Output Ballast Cleaning Operator at Network Rail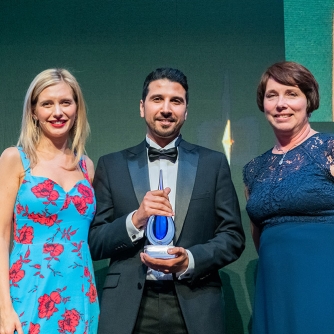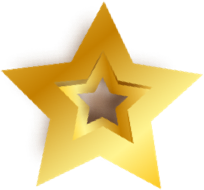 Abu Siddeeq
Inspirational Man of the Year Award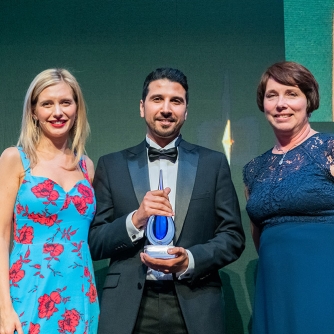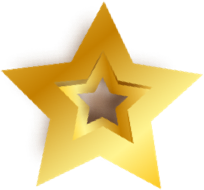 Abu Siddeeq
Winner
Abu believes that the responsibility for promoting inclusion falls on everyone. His support of women at GWR has been exemplary: he has challenged perceptions and bias by leading by example, campaigning for male allies and encouraging everyone to make society more inclusive. He gives a lot of his own time, effort and energy to mentor and help female colleagues progress in the organisation. He seeks to pro-actively influence changes through his membership of the First Group Inclusion and Diversity Group and sharing his own personal story to help mutual understanding and inclusion.
In the words of the person who nominated Abu: "Abu not only talks about his support for women in rail, he takes direct action too!"
Sponsored by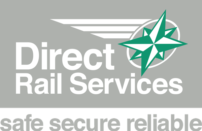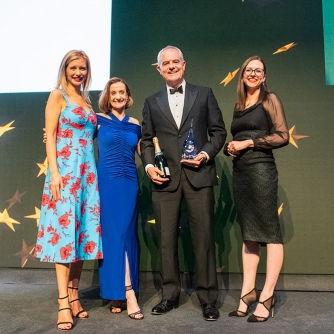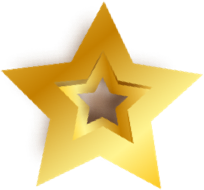 Malcolm Brown
The Women in Rail Award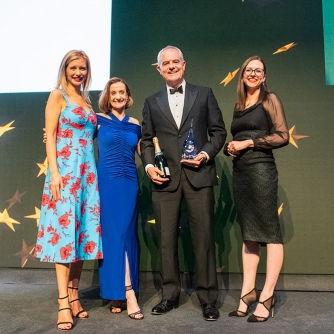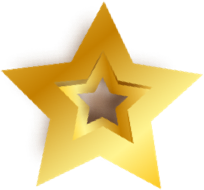 Malcolm Brown
Winner
Malcolm's contribution to the success of Women in Rail and its agenda is indisputable. He has been invaluable in getting Women in Rail established and, through his personal endorsement of the charity's work as CEO of Angel Trains, he gave Women in Rail the gravitas, credibility and support it needed to stress the importance of improving gender balance and opening up the dialogue on diversity and inclusion in UK rail. Without Malcolm's support Women in Rail would not have achieved so much in the last 7 years.
The Award was collected by Malcolm Brown, Senior Principal, AMP Capital Investors UK Limited, former CEO of Angel Trains and former Trustee and Director of Women in Rail.
HIGHLY COMMENDED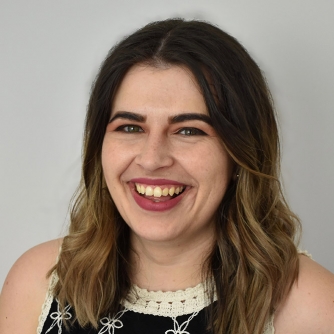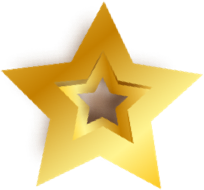 Victoria Snell
Inspirational Woman of the Year Award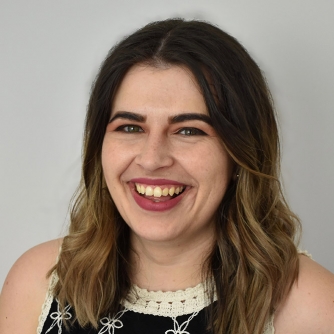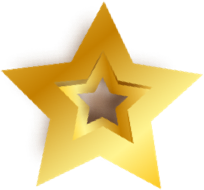 Victoria Snell
Highly Commended
TransPennine Express was recognised for developing female talent within the organisation, establishing a long-term strategy to encourage more women into rail and actively working with 'Make the Grade' to provide skill sharing workshops and presentations to children thereby helping to break down the myth that rail is a male-dominated industry.
The Judges felt that Victoria is a truly inspirational woman who deserves to be recognised for her profound resilience, drive and determination in the face of personal and physical challenges.
Victoria joined TPE in 2016, relocating from Plymouth to Manchester. At the time, she was facing mobility challenges and about a year into her customer facing role, Victoria took the brave decision to have life changing surgery. All the while, she showed amazing work ethics, tenacity and strength of character, pro-actively supporting TPE through several months of business disruptions and hundreds of customers' demands.
Sponsored by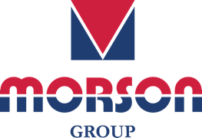 SPECIAL MENTION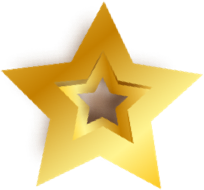 Govia Thameslink Railway
Best Graduate or Apprenticeship Programme of The Year Award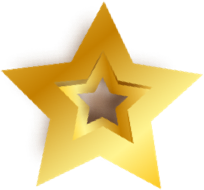 Govia Thameslink Railway
Special Mention
The Judges felt a special mention should be made of – and recognition to be given to Govia Thameslink Railway Limited for the amazing work they do in supporting young people to change their lives, develop their confidence and skills and get into education, training and employment.
Sponsored by