Alstom
Alstom is a world leader in delivering sustainable and smart mobility systems, from high-speed trains, metros, trams and e-buses to integrated systems, infrastructure, signalling and digital mobility. Our heritage in the UK goes back over a century and we are committed to working closely with Government to not only revive the UK's rail manufacturing industry but revolutionise it through the development of green technologies of the future.

"Alstom is proud to support The Women in Rail Awards, which aims to showcase and reward individuals and companies who have made a significant contribution to improving gender balance, equality, diversity and inclusion in the UK railway industry.
Alstom are signatories of the WR/RIA (Rail Industry Association) charter for Equality, Diversity & Inclusion. We are also driving a number of initiatives internally across Alstom in the UK and Ireland:-
Reducing gender pay gap
25% women working in Alstom by 2025
Attracting more females to consider STEM careers
We are committed to improving gender balance, equality, diversity and inclusion within our own organisation and will continue to champion this across the UK rail industry.
The team at Alstom would like to congratulate all nominees and we look forward to celebrating with everyone."

AmcoGiffen
AmcoGiffen provides an unrivalled range of civil engineering and infrastructure expertise across transport, energy and environmental sectors.
With more than 50-years' experience our capabilities include; civil and structural design, specialist mechanical and electrical skills, civil engineering, project delivery, reactive maintenance, emergency response services and signalling and telecoms with an in-house fabrication workshop based centrally on-site at our head office in Barnsley.
Operating out of 25 regional offices and depots we provide national coverage and local strength for a range of clients such as; Network Rail, Highways England, Environment Agency, Canal & River Trust and local authorities.
Our aim is to collaborate with clients using our specialist expertise, agile workforce and experienced construction teams to safeguard infrastructure, champion people and communities and deliver safely in harmony with the environment.

"AmcoGiffen is committed to advocating gender balance in the UK railway industry and, is a signatory of the Women in Rail and The Railway Industry Association joint 'Equality, Diversion & Inclusion Charter'. Supporting these awards is just one of the ways that we can help the aims of the charter, by recognising our role models and sharing best practice. It's also how we can actively demonstrate that we're an inclusive employer, providing a safe and progressive place of work for talented people, whatever their background. "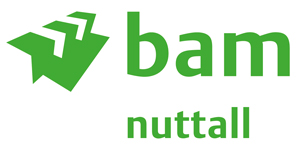 BAM Nuttall
BAM Nuttall is a UK leading supplier of civil engineering, design and delivery services. We work with public and private sector clients, across a range of sectors including rail, highways, air, marine, tunnelling, energy and water. We're part of the Royal BAM Group, contributing to a £6.8 billion turnover, employing 17,000 people globally.
We're proud of our reputation for doing things differently, collaborating with partners and customers, to deliver sustainable environments that enhance people's lives. From Antarctic scientists to Rail infrastructure engineers, our teams use digital technology, 4D models and state-of-the-art visualisation tools, like Virtual Reality to revolutionise project design and delivery.
We're involved in diversity initiatives, supporting WISE and Building Diversity, becoming a 'Construction Pioneer' and researching innovative, flexible-working solutions with Timewise. We encourage pushing boundaries, so everyone can achieve exceptional results. Together we can harness the collective knowledge and experience of people and partners to deliver the optimum solution for the communities where we work.

"BAM Nuttall is delighted to sponsor the Women in Rail Awards Apprenticeship category, celebrating the rail industry's emerging talent. Apprenticeships are a vital way of attracting new people into our industries, and help improve diversity across our teams. 
We're testing new approaches for recruitment and selection of candidates, to raise awareness of our opportunities and appeal to a wider range of people. We're attracting more diversity in our apprentice intake, who range from 16 to 60 years old, with a third of our apprentices being women in 2021." 

Beacon Rail
Beacon Rail Leasing is a rolling stock leasing company headquartered in Luxembourg and focused on serving the European and UK markets. Beacon Rail Leasing's current portfolio includes 479 locomotives, a 1,200 freight wagons, and 575 passenger train vehicles and intercity coaches on lease across Europe. Beacon Rail Leasing has an industry leading management expertise and capital markets experience, enabling it to meet the equipment needs of its Pan-European customer base.

Women in Rail, at its core, was created to improve diversity in the UK rail industry. Here at Beacon we recognise that everyone's voice is important and do not make assumptions. We believe that by fostering a diverse, inclusive and international workplace we boost creativity. The more creative we are, the more effectively and efficiently we can work together and the more likely we are to succeed in achieving our goals. The Women in Rail Awards empowers people within the rail industry, promoting diversity of age, gender, ethnicity, religion, disability, sexual orientation, socio-economic background and life experience. Beacon is honoured to be able to support and celebrate with Women in Rail those individuals and companies who align with our culture and together bring greater diversity to the rail industry in the UK and beyond.

Deloitte
Deloitte is a leading global provider of consulting, financial advisory, risk advisory, audit and assurance, tax, and related services. Deloitte currently has approximately 330,000 people in more than 150 countries and territories. Our culture and purpose – to make an impact that matters – is shared by our member firms all over the world.
At Deloitte, we want everyone to feel they can be themselves and to thrive at work—in every country, in everything we do, every day. This can only be achieved by providing a workplace culture characterized by inclusive everyday behaviours and built on a foundation of respect and appreciation for diversity in all its forms. Deloitte stands against systemic bias, racism and unequal treatment. We take seriously our responsibility to listen, learn and lead the change we wish to see in the world.
Ensuring female representation at all levels is a key principle of our organisation. Deloitte are committed to an ambition of 40% female partners by 2030. We have prioritised the recruitment, development and retention of senior women as part of our Diversity & Inclusion strategy.  In the last year, nearly 1,000 of our practitioners have made an impact across Transport, led by our UK Transport Lead Charlotte Warburton, who is personally dedicated to ensuring gender equality within our business.

We are delighted to support and encourage diversity in the UK rail industry and are committed to fostering an environment that supports our female colleagues to thrive. We know that women are still underrepresented in the workplace, particularly within engineering focused industries such as Rail; and it is for this reason that we have pledged our support to The Women in Rail Awards, and in particular sponsorship of the Equality, Diversity and inclusion Award.
We believe that it is critical to celebrate the incredible achievements and contributions that women have made to the Rail sector, not only because it provides a much deserved a platform for highlighting these achievements, but may also provide other women with the insight and opportunities that they need to enter into the sector.

Egis
Egis, formerly Collaborative Project Management Services Limited (CPMS), was established in 2012 by a team of like-minded individuals with over 80 years of combined project delivery experience. Their ambition was to create a first-in-class project management and support services business that would truly put client's needs at the heart of its work, simplify the complex and where people would enjoy working.
CPMS started as a specialist business in the management of Overhead Line projects and quickly became leader in this field.
In the 9 years that followed, CPMS grew into a multi-disciplinary business offering professional services in Programme & Project Management, Project Engineering, Project Controls and Governance, Safety, Assurance, Sustainability & Environment, managing over £500m of complex renewal and enhancement projects across the United Kingdom.
In 2017 CPMS expanded its capabilities to offer clients 'Concept to completion' Design, Construction and Digital Asset Management services, continuing the CPMS approach of building strong relationships with a wide range of rail, aviation and construction clients.
In February 2021, CPMS was acquired by Egis, a €1.22bn turnover worldwide engineering and construction business and became Egis Transport Solutions Limited, trading as Egis.
Egis has been involved in several projects in the UK and Ireland, including the Dublin tramway, the modernisation of the London Underground (tubelines), the extension of Midland Metro network, the upgrade of both the Irish and British rail networks' signalling systems and, more recently, the design of the Cambridgeshire Autonomous Metro and the West Yorkshire Area Transport Plan.
The acquisition of CPMS enables Egis to strengthen its business influence in the UK and expand its operations to include a larger and more diverse portfolio of proven skills, expertise and experience, thus positioning itself as a key player within several industries. It also enables CPMS employees to further develop their career by accessing worldwide opportunities within the Egis Group of which they are now an integral part.

Egis is proud to sponsor the Women in Rail Awards and join the rest of the UK rail industry in celebrating the significant contributions made by people and organisations to improving gender balance, diversity and inclusion within the UK railway sector.
Egis is a people-focussed business that prides itself on having a workforce counting a 33% female ratio, 20% employees from BAME background, 28% employees with disabilities and 4% employees identifying as LGBTQ+ and a truly inclusive culture.
Egis' ability to create a diverse and inclusive environment for employees is evidenced by a 96% retention rate over the last 5 years. This is achieved through a solid EDI Action Plan where the leadership teams act as key drivers of Egis' EDI effort, a wide range of HR policies and practices ensuring EDI is woven into the fabric of the business and a pro-active EDI Team.
Egis was one the first companies to sign up to the WR-RIA EDI Charter 2021, implement Online Safe Space on its website and support White Ribbon.
In the last 12 months, Egis has gone further afield to recruit diverse talent (especially women) into rail, working with charities such as Transition and employing skilled professional refugees.

KeolisAmey Docklands
KeolisAmey Docklands (KAD) operates the Docklands Light Railway (DLR) under franchise for Docklands Light Railway Limited, part of Transport for London.  It is the busiest light railway in the UK and carries over 123 million passengers a year; more than many heavy rail operators. KAD comprises c865 employees working to deliver the operations, customer service, engineering and project services for the railway.  The DLR serves a total of 45 stations.  The train service operates through a number of diverse and varied boroughs in east and south east London, connecting residents from Greenwich, Lewisham, Newham and Tower Hamlets to the heart of London's financial districts in Canary Wharf and Bank and popular tourist attractions at Greenwich and Tower Gateway.

"KeolisAmey Docklands are proud to sponsor the Top Employer of the Year Award at the Women in Rail Awards and to recognise the great achievements and significant contributions that women in the UK make to the rail industry.
Improving gender balance, diversity and inclusion in rail is of crucial importance to KeolisAmey Docklands and we are looking at new approaches throughout the employee lifecycle to attract, recruit, develop and retain females."
Morson Group
With a 50+ year heritage and a market-leading status, the Morson Group's purpose is to find talent for today, tomorrow and the future by creating universal opportunities and enabling routes into rail.
We are a diverse collection of businesses with an outstanding reputation for delivering talent, consultancy, technology, screening, and training solutions around the world. At Morson, recruitment is more than filling roles. It's transforming businesses, fuelling industry and innovation, creating fulfilling careers, encouraging the next generation, and opening the world of work for all.
Placing people first, it's our guiding principle and it's our responsibility. With this at our heart, our candidates and contractors return, our clients become advocates, and our employees thrive in a successful culture that nurtures their ambitions.
We are dedicated to improving diversity within the industries we work and through strong mental health and accessibility initiatives we are actively committed to improving the lives of our internal workforce and wider contractor base.

"At Morson, we are proud to work with so many inspiring, committed, intelligent and ambitious women. We are well on the way to exceeding our 2017 pledge to double the number of females we have in engineering roles by the end of the decade, recognising that if we are to succeed as individuals, as teams, as companies and within industry we need to address the gender imbalance. We have a responsibility to facilitate positive challenge be it through changing perceptions of industry with events, such as the Women in Rail awards, or encouraging future talent through work placements and talks. The Women in Rail awards showcases the proactive work being done towards creating a culture of accessible and visible opportunities for all in an industry typically seen as male dominated. By supporting the awards, Morson celebrates the significant contributions of people and organisations who have improved workforce diversity within the UK rail industry."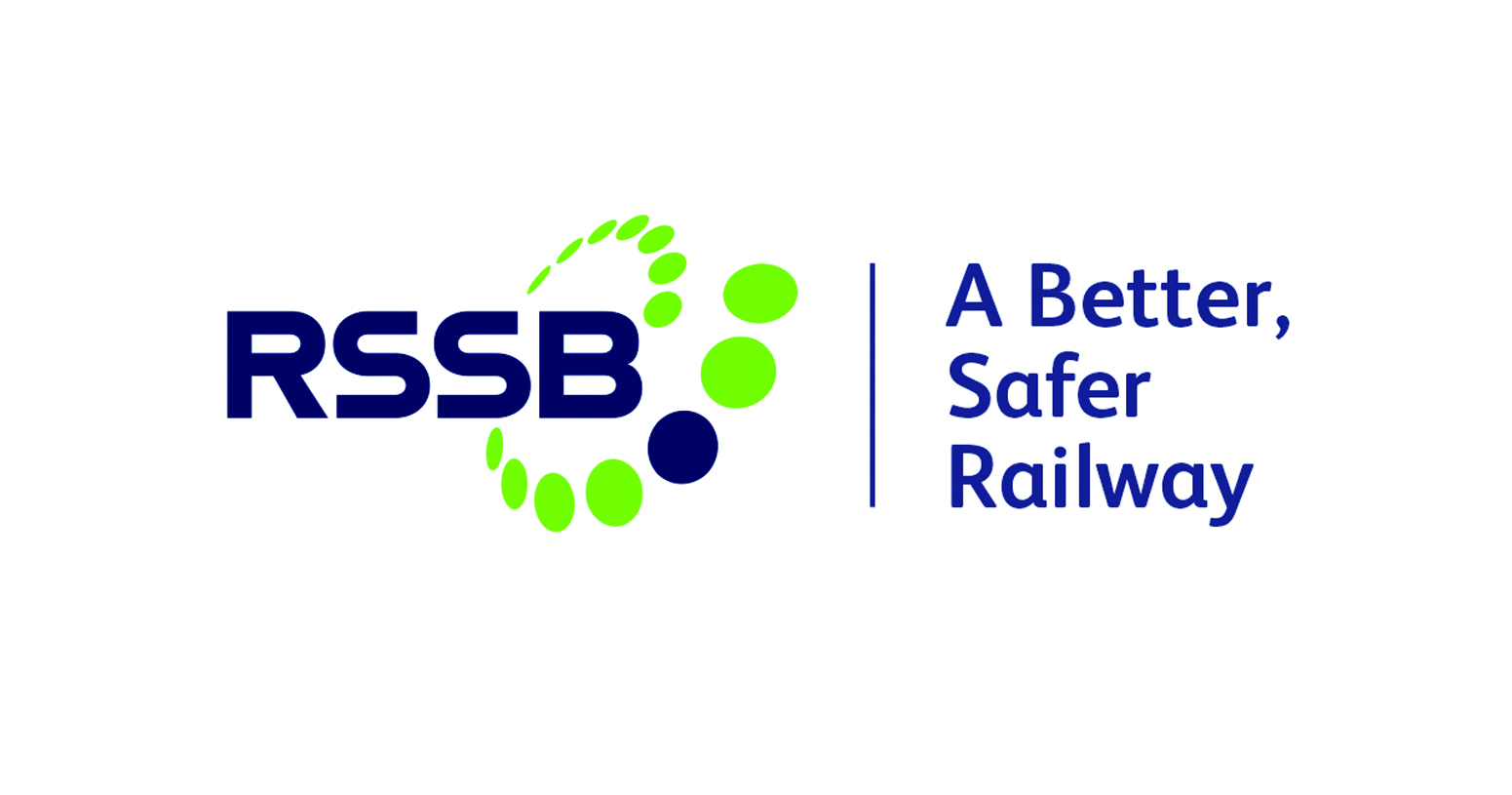 RSSB
RSSB is a membership-based rail industry body which includes train and freight operating companies, infrastructure managers, contractors, rolling stock leasing companies and suppliers. Our work involves partnerships with academia and other railways across the world.
Through research, analysis, and insight RSSB supports our members and stakeholders to deliver a safer, more efficient, and sustainable rail system. Our vision is to be a centre of excellence, valued by its members and stakeholders as an essential contributor to their success.
Our independent evidence-based approach is built on strong technical capability, and the enabling of collaborative industry engagement for the benefit of the whole rail system.
RSSB has made positive strides towards achieving a gender balanced workforce. Of our workforce, 45% are female and 55% male.
RSSB staff actively participate in the Women in Rail programme both mentoring and being mentored through the scheme.

"RSSB is delighted, once again to be a sponsor of the Women in Rail Awards 2022. As an organisation whose members span the entire rail sector, it is important that RSSB helps recognise the great achievements of women in the railway industry and promotes UK Rail as a great career choice for women."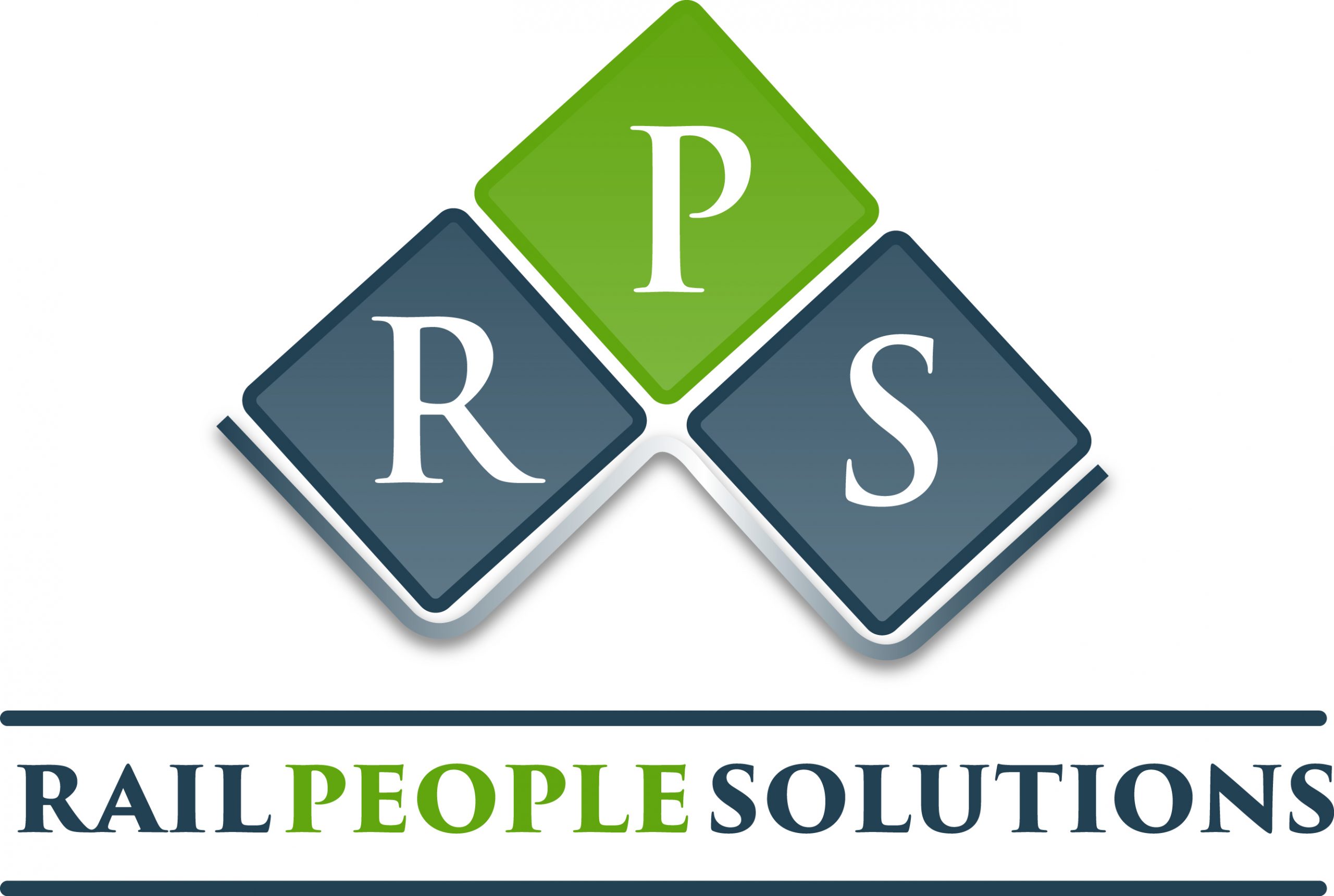 Rail People Solutions
We provide strategic, commercial, infrastructure and operational consulting, advisory and senior interim management services.   
Our team brings together high-level leaders, who quickly and efficiently develop innovative solutions. 
 We are a community of rail people who are passionate, innovative, friendly, respectful, ethical and optimistic.  We care deeply about the role rail plays in supporting the economy, enhancing the environment, improving safety, protecting the vulnerable, furthering equality and providing reliable, efficient and comfortable travel for passengers. 

"RPS believes it is important to foster a diverse workforce that encourages a variety of thoughts, opinions and ideas. Each of us is unique and RPS represents a diverse team of industry veterans, seasoned professionals and new team members with fresh ideas and different perspectives. 
We are proud to support Women in Rail because they have actively promoted diversity in the work-place and this aligns with our core values as an organisation."

Telent Technology Services Ltd
We are trusted to keep the UK and Ireland's communications assets and data connected and protected.
telent specialise in the effective operation of critical national infrastructure and we are at the heart of many of the UK's and Ireland's best-known brands. We operate within various industry sectors including Rail, Highways, Public Safety, Defence, Service Providers, Enterprise and Public Sector.
Every day and without knowing it you will be connected to what's important to you by systems that have been installed and maintained by telent.
telent's history of providing efficient communication systems in safety critical Rail environments spans more than 30 years. We are an established and trusted partner with a portfolio of communications services that covers both over ground and underground rail networks.
Key to our success are our talented colleagues, who work tirelessly every day, in all types of locations, in all weather conditions and behind the scenes to make sure we deliver for our customers and most importantly, for passengers.

"At telent we firmly believe in supporting talent wherever it exists and in putting together the best team for the job, whoever they may be.
Women have always played a vital role in making telent a success, and it's great to see that their role and influence on our future success continues to grow as does their influence on the UK Rail industry, but we must all do more to encourage women in to our industry and in to more diverse roles.
Celebrating talent and success, in all its forms, is fundamental to encouraging talent to join the UK Rail industry. Highlighting and celebrating the importance of women in Rail and the difference they are making today will help to encourage others in to an industry that needs them, that is why we are excited to be supporting Women in Rail.
All nominees are standout team members who are making a significant contribution to the success of UK Rail today, not because of their gender but for being truly amazing. We wish them all the best of luck tonight and in their careers ahead."