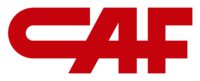 CAF is an international market leader in the design, manufacture and maintenance of all types of railway vehicles equipped with state-of-the-art technology to ensure safety, performance and comfort.
We recognise the benefits a diverse workforce brings to both our employees and the organisation and are nurturing an inclusive culture where everyone feels valued and can reach their full potential.
CAF is firmly committed to improving the female representation in our workforce and is delighted to support Women in Rail as we work towards achieving our goals.
Through our Diversity & Inclusion Working Group, we have implemented a number of female and family-friendly policies to make CAF an even more attractive place to work.
Attending the Women in Rail awards provides us with the opportunity to showcase and celebrate the amazing female talent in our business and recognise the incredible work they undertake not only for CAF, but in the communities where we operate and live.
A WR-RIA EDI Charter signatory, CAF continues to champion equality, diversity and inclusion and improving female representation in the rail industry. We are proud to have Women in Rail supporting us on our journey.
At Network Rail, we deeply understand the significance of gender diversity. It's not just about driving innovation and business success; it's about creating an inclusive environment where all individuals, regardless of gender, have equal opportunities to flourish and make meaningful contributions. Our membership in Women in Rail underscores our unwavering commitment to these core values.
As a corporate member, we actively support Women in Rail's mission to address gender imbalances within the rail industry. This partnership opens doors for collaborative initiatives with like-minded stakeholders who share our dedication to enhancing gender diversity in the industry. It also enriches professional development, mentorship, and networking prospects for our employees.
Our Equity, Diversity and Inclusion (EDI) strategy is our roadmap to becoming an open, diverse, and inclusive organisation that reflects the communities we serve. Part of this strategy is our Gender Matters program, focused on eliminating barriers faced by female candidates and employees. We've implemented supportive policies and guidance on various aspects, from flexible work arrangements and family support to addressing menopause and domestic abuse.
Our strategy's success is evident in the growing diversity within Network Rail and the initiatives creating a positive and inclusive culture where everyone feels a sense of belonging. While we acknowledge that there's more work ahead, we take pride in our achievements and are unwavering in our commitment to continue to push boundaries and forge a path of progress.

Being a corporate member of Women in Rail is one of Alstom UK & Ireland's key accreditations. We are able to collaborate on projects to promote more diversity in our engineering, manufacturing and servicing areas, raise discussions on career pathways and bring into question potential obstacles or challenges which may need to be addressed.
Alstom is eager to attract and retain more women across the business. We partner with schools to raise the interest of young girls to the STEM* studies – very often with our women colleagues, acting as role models and sharing their career paths in our company. There's a wealth of fascinating opportunities just waiting to be discovered.
*Scientific, Technological, Engineering & Mathematics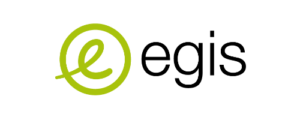 Egis is a global consulting, construction and engineering company with over 50 years' experience delivering highly complex multidisciplinary projects for major railway and urban transit clients worldwide.
Aside from rail, Egis also provides services for governments, businesses and organisations in other areas of transport, urban development, construction industry, nuclear, water, environment and energy.
Egis is proud to sponsor Women in Rail and to support the work of the charity in its effort to improve female representation and broader diversity throughout all levels and grades within the UK rail industry.
Our rail business was one of the first signatories of the WR-RIA EDI Charter.
We have a solid UK EDI strategy which is in line with the core values advocated by the Charter and is implemented through EDI Action Plans where the leadership team acts as key drivers of Egis' EDI effort, supported by a wide range of HR policies and practices aimed at ensuring EDI is woven throughout the fabric of the business and a pro-active EDI Team.

As one of the largest train companies in Britain, more than 100 million customers a year join us on board, we recognise the part we play in our communities. When the Great Western Railway was built, it opened the West and Wales to trade and tourism. And now, along with our partners at Network Rail, we're proud to have the chance to look after the Great Western Railway.
We are proud to sponsor Women in Rail, who share our passion to increase female representation in our industry and increase diversity throughout our business so that we are representative of our customers and communities.
Our rail business was one of the first signatories of the WR-RIA EDI Charter.
We have our own Inclusion and Diversity strategy and action plan which aligns with the core values of the WiR charter. The success of our approach is evident in our business, with increases in diversity and activity that promotes a positive culture where everyone belongs. Whilst we recognise there is much more for us to do, we are proud of our achievements and will continue to set stretching targets and be open to collaborate across the industry.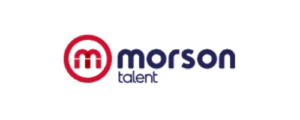 With a unique 50-year heritage of innovative recruitment, Morson Talent is a business with unrivalled sector knowledge, trusted relationships, highly skilled expertise and a consistent personal approach that our clients, contractors, candidates and employees continue to value. You will find our influence and people across a number of sectors; aerospace, automotive, construction, IT & digital, manufacturing, maritime, nuclear, professional services and rail.
At Morson, we are proud to work with so many inspiring, committed, intelligent and ambitious women. We are well on the way to exceeding our 2017 pledge to double the number of females we have in engineering roles by the end of the decade, recognising that if we are to succeed as individuals, as teams, as companies and within industry we need to address the gender imbalance. We have a responsibility to facilitate positive challenges, be it through changing perceptions of industry with events, such as the Women in Rail awards, or encouraging future talent through work placements and talks. The Women in Rail awards showcases the proactive work being done towards creating a culture of accessible and visible opportunities for all in an industry typically seen as male dominated. By supporting the awards, Morson celebrates the significant contributions of people and organisations who have improved workforce diversity within the UK rail industry.

Porterbrook provide high-quality, digitally enabled rolling stock solutions that help to deliver a safe, efficient and sustainable railway. We have a portfolio of 4,000 passenger and freight rolling stock but it is our people that are our most important asset.
Women in Rail are a key part of encouraging women into the industry and supporting them throughout their railway career. Rail has such an extensive history and with this comes a space that is predominantly male dominated. Women in Rail share our views on increasing diversity in the workplace and we are proud to work with them towards our shared goals of a more balanced industry.
Women make up a significant part of Porterbrook's workforce – around double the industry average – and we've implemented a gender decoder to remove unintentional gender bias from our adverts. We support female retention through family-friendly practices, such as enhanced maternity and paternity leave, and flexible working. We have also signed the Menopause Workplace Pledge with Wellbeing of Women which champions non-judgemental menopause support in the workplace. We're proud of the talented women in our teams across the business taking on a variety of roles including engineers, project managers and heads of department.

Corporate Membership Packages
To become one of our Women in Rail Corporate Members and to find out more about the packages available, please click on the link below: