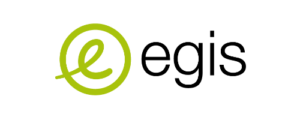 Egis is a global consulting, construction and engineering company with over 50 years' experience delivering highly complex multidisciplinary projects for major railway and urban transit clients worldwide.
Aside from rail, Egis also provides services for governments, businesses and organisations in other areas of transport, urban development, construction industry, nuclear, water, environment and energy.
Egis is proud to sponsor Women in Rail and to support the work of the charity in its effort to improve female representation and broader diversity throughout all levels and grades within the UK rail industry.
Our rail business was one of the first signatories of the WR-RIA EDI Charter.
We have a solid UK EDI strategy which is in line with the core values advocated by the Charter and is implemented through EDI Action Plans where the leadership team acts as key drivers of Egis' EDI effort, supported by a wide range of HR policies and practices aimed at ensuring EDI is woven throughout the fabric of the business and a pro-active EDI Team.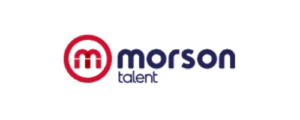 With a unique 50-year heritage of innovative recruitment, Morson Talent is a business with unrivalled sector knowledge, trusted relationships, highly skilled expertise and a consistent personal approach that our clients, contractors, candidates and employees continue to value. You will find our influence and people across a number of sectors; aerospace, automotive, construction, IT & digital, manufacturing, maritime, nuclear, professional services and rail.
At Morson, we are proud to work with so many inspiring, committed, intelligent and ambitious women. We are well on the way to exceeding our 2017 pledge to double the number of females we have in engineering roles by the end of the decade, recognising that if we are to succeed as individuals, as teams, as companies and within industry we need to address the gender imbalance. We have a responsibility to facilitate positive challenges, be it through changing perceptions of industry with events, such as the Women in Rail awards, or encouraging future talent through work placements and talks. The Women in Rail awards showcases the proactive work being done towards creating a culture of accessible and visible opportunities for all in an industry typically seen as male dominated. By supporting the awards, Morson celebrates the significant contributions of people and organisations who have improved workforce diversity within the UK rail industry.


As one of the largest train companies in Britain, more than 100 million customers a year join us on board, we recognise the part we play in our communities. When the Great Western Railway was built, it opened the West and Wales to trade and tourism. And now, along with our partners at Network Rail, we're proud to have the chance to look after the Great Western Railway.
We are proud to sponsor Women in Rail, who share our passion to increase female representation in our industry and increase diversity throughout our business so that we are representative of our customers and communities.
Our rail business was one of the first signatories of the WR-RIA EDI Charter.
We have our own Inclusion and Diversity strategy and action plan which aligns with the core values of the WiR charter. The success of our approach is evident in our business, with increases in diversity and activity that promotes a positive culture where everyone belongs. Whilst we recognise there is much more for us to do, we are proud of our achievements and will continue to set stretching targets and be open to collaborate across the industry.