The Women in Rail Awards 2022 took place on the evening of Thursday 19 May 2022 at the historic Roundhouse in Camden.
The Women in Rail Awards aim to showcase and reward individuals and companies (large and small) who have made a significant contribution to improving gender balance, equality, diversity and inclusion within the UK railway industry.
The event is attended by a cross section of the UK rail sector, including key stakeholders and decision makers, infrastructure providers, operators, manufacturers, rolling stock companies, technical consultancy companies and suppliers, to name only a few.
Nominations for 2023 will open in October. Join us at the Women in Rail Awards 2023, as together, we show our industry's commitment to supporting the Women in Rail agenda by celebrating those companies and individuals who work hard to improve gender balance, equality, diversity and inclusion in our sector in line with the objectives of the joint WR/RIA EDI Charter.
We look forward to seeing you at the Roundhouse on 18 May 2023!
Roundhouse, Camden, London

Order of Events

Champagne Reception

18:30

Dinner

19:30

Awards Ceremony

21:00

Music & Dance

22:00

Carriages

01:00

Dress Code: Black Tie and Evening Dress
The Host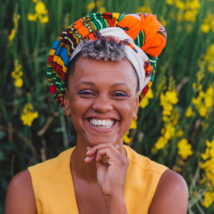 Gemma Cairney
Broadcaster, Youth Rights Activist and Author
Gemma Cairney is an award-winning broadcaster, youth rights activist and author who is passionate about empowering young people.
Gemma presented BBC Radio 1's Social Action Show, The Surgery for a number of years and regularly presents on BBC Radio 6 Music both fronting specialist series and depping the Early Breakfast and Weekend Breakfast Shows. She has authored a number of award-winning radio and television documentaries.
After attending The Brit School and a brief stint in fashion during her early 20s, Gemma's unique, infectious broadcasting style was swiftly spotted by the BBC. She graduated from BBC's 1Xtra, alongside Trevor Nelson, to Radio 1. Prior to The Surgery, she hosted the early Breakfast Show and the Weekend Breakfast Show.
Gemma's radio documentaries include: The Leisure Society (BBC6 Music), The Sound Odyssey (BBC Radio 4), Dolly, Dylan or Daft Punk (BBC6 Music), What the F: the Story of Feminism; and Mali Music, which saw her travel to Mali to discuss the country's music ban and interview its emerging stars. Tempted by Teacher and Bruising Silence (BBC Radio 1) have seen her awarded two Sony Golds. Her interview of Grace Jones for Amazing Grace (BBC 6 Music) won the Best Music Show Rose d'Or.
Her acclaimed television documentaries include: The History of Feminism (BBC2, BBC Learning), Riots: The Aftershock and Dying for Clear Skin (BBC3). Gemma has presented the BBC's Glastonbury Festival coverage and co-hosted BBC1's New Year's Eve coverage which had more than 12 million viewers. In 2016 Gemma co-hosted the BBC Music Awards on BBC1 alongside Claudia Winkleman and Fearne Cotton.
Gemma's debut book, OPEN: A Toolkit for How Magic and Messed Up Life Can Be was published in 2017. With her natural flair, Gemma launched the book by touring the UK on an open-top bus, which she painted yellow and named Dandelion; recording podcasts and hosting parties on board as she went!
In 2014 she made royal history by hosting a live Google hangout from Buckingham Palace for The Queen's Young Leader project alongside HRH Prince William and HRH Prince Harry. She also co-produced internet entertainment show, The Fox Problem.