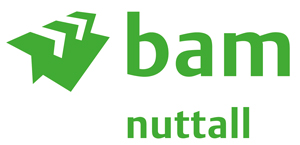 BAM Nuttall
BAM Nuttall is a UK leading supplier of civil engineering, infrastructure advisory, design and delivery services. We work with public and private sector clients, across a range of sectors including rail, highways, air, marine, tunnelling, energy and water. We're one of ten operating companies in the Royal BAM Group, contributing to a £7 billion turnover, employing 20,000 people globally. 
We're proud of our reputation for doing things differently, collaborating with partners and customers, to deliver sustainable environments that enhance people's lives. From Antarctic scientists to Rail infrastructure engineers, our teams use digital technology, 4D models and state-of-the-art visualisation tools, like Virtual Reality to revolutionise project design and delivery.
 We're involved in diversity initiatives, supporting WISE and Building Diversity, becoming a 'Construction Pioneer' and researching innovative, flexible-working solutions with Timewise. We encourage pushing boundaries, so everyone can achieve exceptional results. Together we can harness the collective knowledge and experience of people and partners to deliver the optimum solution for the communities where we work.

"BAM Nuttall is delighted to sponsor the Women in Rail Awards, Apprenticeship category, celebrating the rail industry's emerging talent. Apprenticeships are a vital way of attracting new people into our industries, and help improve diversity across our teams.
We're testing new approaches for recruitment and selection of candidates, to raise awareness of our opportunities and appeal to a wider range of people. We're attracting more diversity in our apprentice intake, who range from 16 to 60 years old, with a third of our apprentices women in 2019."

Great Western Railway
Great Western Railway (GWR) provides high speed, commuter, regional and branch line train services. We help over 100 million passengers reach their destinations every year – across South Wales, the West Country, the Cotswolds, and large parts of Southern England.
We're currently seeing the biggest investment in the network since Brunel so we can offer more trains, more seats, and shorter, more frequent journeys and continue the network's heritage of helping connect more businesses to new and prosperous markets.
Through a series of initiatives we aim to be a good neighbour to the communities we serve and are committed to making a positive social impact in those regions. Learn how we're Building a Greater West at GWR.com. GWR is a FirstGroup company

"GWR is committed to fostering an inclusive and diverse workplace, broadening our appeal to all communities who travel and work with us. Embracing our customers and our colleagues, we aim to revalue rail in the hearts and minds of all of the travelling public. Our vision for our inclusion and diversity strategy is:
We are progressive. We are one family.
We are inclusive. First time, every time.
Women in Rail is an organisation we are proud to support. The work they've done to promote diversity in the rail industry is fantastic and aligns strongly with our own business strategy."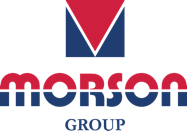 Morson Group
Morson are celebrating our 50th year as a leading global recruiter. Ranked as the 3rd largest recruitment company in the world (SIA report 2018) and the UK's No.1 Rail Recruiter (Recruitment International), we have connected the right candidates with the right opportunities on some of the world's biggest projects. Specialising in the supply of technical engineers and support operatives in the UK and overseas, we are skilled in creating bespoke recruitment solutions for our clients.
We are dedicated to improving diversity within the industries we work. As the only recruiter to commit to a target for increasing the number of female contractors that they employ we are using our own business as a sounding board to perfect our diversity initiatives and challenge stereotypes, so these can be rolled out to our clients to develop cultures that embrace change and ultimately outperform their peers. Through strong mental health and accessibility initiatives we are actively committed to improving the lives of our internal workforce and wider contractor base.

"At Morson, we are proud to work with so many inspiring, committed, intelligent and ambitious women. We are well on the way to exceeding our 2017 pledge to double the number of females we have in engineering roles by the end of the decade, recognising that if we are to succeed as individuals, as teams, as companies and within industry we need to address the gender imbalance. We have a responsibility to facilitate positive challenge be it through changing perceptions of industry with events, such as the Women in Rail awards, or encouraging future talent through work placements and talks. The Women in Rail awards showcases the proactive work being done towards creating a culture of accessible and visible opportunities for all in an industry typically seen as male dominated. By supporting the awards, Morson celebrates the significant contributions of people and organisations who have improved workforce diversity within the UK rail industry."

Go-Ahead Group
Go-Ahead is one of the UK's leading public transport providers, taking care of more than a billion journeys each year on our bus and rail services. Our approach involves devolved management of our bus and rail companies, with their own brands that are accountable to their local stakeholders, serving their own customers' needs.

"We strongly believe in improving diversity and inclusion within the rail sector. Our workforce should be as diverse as the communities we serve. Not only is improving the gender balance in rail the right thing to do, it is also fundamental for performing successfully as a company. We were one of the first FTSE 250 companies to have a 50% representation of women on our Board, and our rail companies (Southeastern and GTR) have campaigns aimed at recruiting and retain women in rail.
We are setting clear targets to recruit women into roles across the business – especially in train driving positions. GTR's overarching target is for 40% of applicants for train driver roles to be female by 2021. Southeastern and GTR both have women's networks aimed at empowering female colleagues from across the business to tackle relevant issues.
We have been a long-term supporter of Women in Rail as we recognise the importance of highlighting the contribution of women in the rail industry to the broader public. The event helps to raise awareness of women across the business and showcases role models."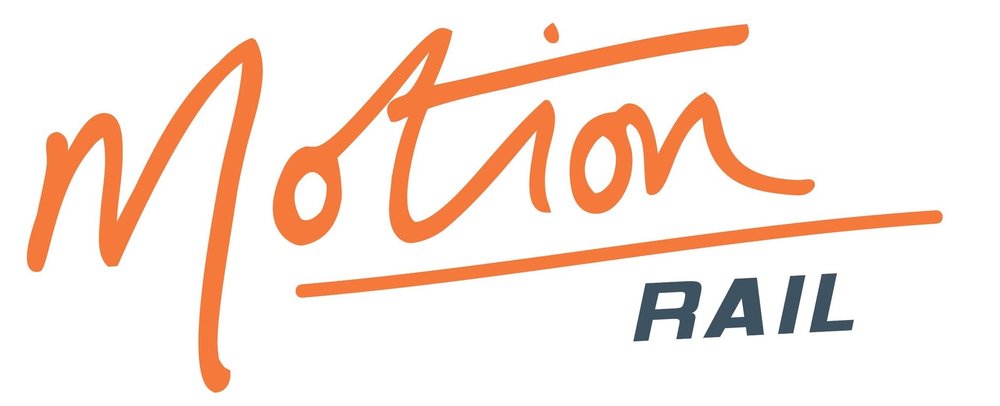 Motion Rail
Described by clients as 'agile', 'committed', 'safe', 'technically excellent', 'caring', 'ethical' and 'engaging', Motion Rail deliver innovative safe designs and build multi-functional resilient systems engineering solutions.Supporting the running of the UK rail network and future-proofingthe infrastructure, we are dedicated to meeting the needs of our clients and putting passengers first.
Specialists in integrating and modifying legacy and Digital Rail equipment, our solutions consider whole life costs from design, implementation and maintenance –creating value for money and delivering effective engineering.
Committed to leaving a legacy for future generations and the communities we serve; people are the heart of Motion's values. We believe community engagementis fundamental in educating the public, both on the risks associated with the improper use of railway and inspiring the next generation to consider a career in the railway. Visiting schools,railway stations and attending STEM events,we bring the railway to communities with our not-for-profitvirtual reality railway "Motion Reality", providing a safe and real-life education with a difference.

"As a company established by a third-generation female engineer, we are passionate about promoting diversity, demonstrating gender has no boundaries and we are all equal. Led by a woman with a boots on ballast to boardroom career path and made up of a diverse workforce, Motion Rail encapsulates gender balance in the railway and weare proud to be supporting the Women in Rail awards for the second year running."
Telent Technology Services Ltd
We are trusted to keep the UK and Ireland's communications assets and data connected and protected.
telent specialise in the effective operation of critical national infrastructure and we are at the heart of many of the UK's and Ireland's best-known brands. We operate within various industry sectors including Rail, Highways, Public Safety, Defence, Service Providers, Enterprise and Public Sector.
Every day and without knowing it you will be connected to what's important to you by systems that have been installed and maintained by telent.
telent's history of providing efficient communication systems in safety critical Rail environments spans more than 30 years. We are an established and trusted partner with a portfolio of communications services that covers both over ground and underground rail networks.
Key to our success are our talented colleagues, who work tirelessly every day, in all types of locations, in all weather conditions and behind the scenes to make sure we deliver for our customers and most importantly, for passengers.

"At telent we firmly believe in supporting talent wherever it exists and in putting together the best team for the job, whoever they may be.
Women have always played a vital role in making telent a success, and it's great to see that their role and influence on our future success continues to grow as does their influence on the UK Rail industry, but we must all do more to encourage women in to our industry and in to more diverse roles.
Celebrating talent and success, in all its forms, is fundamental to encouraging talent to join the UK Rail industry. Highlighting and celebrating the importance of women in Rail and the difference they are making today will help to encourage others in to an industry that needs them, that is why we are excited to be supporting Women in Rail.
All nominees are standout team members who are making a significant contribution to the success of UK Rail today, not because of their gender but for being truly amazing. We wish them all the best of luck tonight and in their careers ahead."