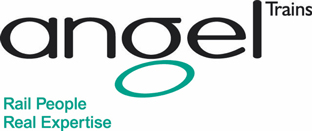 Angel Trains
Angel Trains is one of Britain's leading train leasing companies and has been an owner and lessor of rolling stock since 1994. The company leases to all 19 franchised operators and two open access operators in the UK.
Angel Trains is passionate about financing and delivering high quality modern assets to its customers and is committed to working with the Government, the Rail Delivery Group, the Rail Supply Group and other stakeholders to provide innovative funding solutions to modernise and improve the UK's train fleet. Angel Trains has invested £4.7 billion in new rolling stock and refurbishment programmes since 1994 and is one of the largest private investors in the industry.

"Angel Trains is wholly committed to supporting the diversification of the rail industry's workforce and is dedicated to encouraging more women to view the UK rail sector as a long-lasting career option. Angel Trains is proud to sponsor the Women in Rail Awards 2018, designed to celebrate future talent and employers, whilst shining a light on women leading industry innovation and improving the UK's railways.
The Women in Rail group which was founded by Adeline Ginn, General Counsel at Angel Trains, provides networking opportunities and support for all women in the rail industry. Now in its fifth year, the group promotes rail as an attractive career choice to younger generations and influences key stakeholders and undertakings to support and encourage initiatives aimed at improving gender balance and bridging the skills gap in UK rail."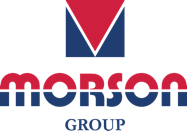 Morson Group
Morson Group is a respected name in the engineering industry, offering a unique blend of recruitment and design consultancy. Since 1969 we've helped people worldwide to find their perfect job, and helped companies to find the best talent for their business.
We also provide leading engineering and design solutions to major capital projects using the latest technology and systems. Complementing our service offering is our cyber security division who supply market leading technology to help protect businesses against internal and external cyber threats.

"At Morson we are proud to work with so many inspiring, committed, intelligent and ambitious women. We recently pledged to double the number of females we have in engineering roles by the end of the decade, recognising that if we are to succeed as individuals, as teams, as companies and within industry we need to address the gender imbalance. We have a responsibility to facilitate positive challenge be it through changing perceptions of industry with events, such as the Women in Rail awards, or encouraging future talent through work placements and talks.
The Women in Rail awards showcases the proactive work being done towards creating a culture of accessible and visible opportunities for all in an industry typically seen as male dominated. By supporting the awards, Morson celebrates the significant contributions of people and organisations who have improved workforce diversity within the UK rail industry."