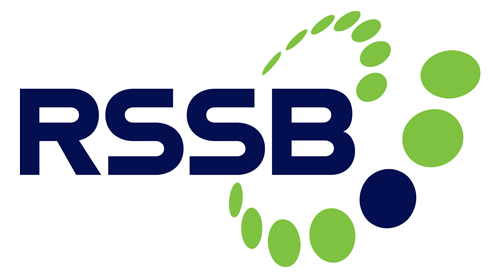 Rail Safety and Standards Board
Through research, analysis, and insight RSSB supports our members and stakeholders to deliver a safer, more efficient and sustainable rail system. Our vision is to be a centre of excellence, valued by its members and stakeholders as an essential contributor to their success. 
Our independent evidence-based approach is built on strong technical capability, and the enabling of collaborative industry engagement for the benefit of the whole rail system.
RSSB staff actively participate in the Women in Rail programme both mentoring and being mentored through the scheme.

"RSSB is delighted to be headline sponsor of the Women in Rail Awards 2019, in partnership with RIA.  As an organisation whose members span the entire rail sector, it is important that RSSB helps recognise the great achievements of women in the railway and promotes GB Rail as a great career choice for women."

Railway Industry Association
The Railway Industry Association (RIA) is the voice of the UK rail supply community. We help to grow a sustainable, high-performing, railway supply industry, and to export UK rail expertise and products. We promote and represent our members' interests to policy makers, clients and other stakeholders in the UK and overseas.
RIA has 240+ companies in membership in a sector that contributes £36 billion in economic growth and £11 billion in tax revenue each year, as well as employing 600,000 people—more than the workforce of Birmingham. It is also a growing industry with the number of rail journeys expected to double over the next 25 years and freight set to grow significantly too.
RIA's membership is active across the whole of railway supply, covering a diverse range of products and services and including both multi-national companies and SMEs (60% by number). RIA works to promote the importance of the rail system to UK plc, to help export UK expertise around the globe and to share best practice and innovation across the industry.

"Increasing diversity in rail is of crucial importance to RIA and its members, including more than 150 SMEs. To deliver the most effective rail system, we need a diverse mix of professionals, from all genders, backgrounds, ethnicities and sexualities. We believe rail is a great industry to work in and that all should be welcome in it.
RIA members are proud to support the Women in Rail Awards, and their aim of showcasing the fantastic work done by individuals and companies who have helped improved gender balance, diversity and inclusion in our industry."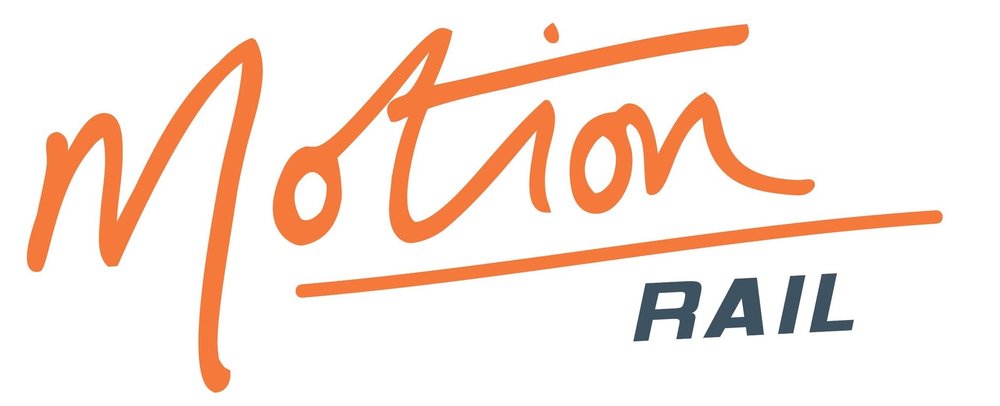 Motion Rail
Motion Rail is a multi-disciplined rail system engineering company based in South Wales with skills, knowledge and experience to successfully deliver projects with effective engineering solutions. Our national presence covers all aspects of a project's lifecycle.
Internal teams consist of engineers that are leading experts in:
Operational Communications
Station Information Security Systems
NICEIC Electrical
Earthing & Bonding
Signalling
Training
We provide design solutions for all disciplines whilst providing turnkey solutions focusing on safety, innovation and value engineering also having internal competency to deliver projects supporting clients' needs.
Company values are at the core of our approach ensuring that as a team we continue to grow in a sustainable way supporting the communities we serve, ensuring we are reactive, dynamic, skilled and ethical.
Community engagement programmes set the standard for educating rail users and the public on the risks associated with the improper use of railway infrastructure and trespass. We bring the railway to the classroom, and to our future engineers to make virtual learning accessible to all in "Motion Reality".
We support Forest Schools in the local community and present at events supporting Women in Engineering.
The CEO is an ambassador for the science, technology, engineering and mathematics (STEM).
Telent Technology Services Ltd
We are trusted to keep the UK and Ireland's communications assets and data connected and protected.
telent specialise in the effective operation of critical national infrastructure and we are at the heart of many of the UK's and Ireland's best-known brands. We operate within various industry sectors including Rail, Highways, Public Safety, Defence, Service Providers, Enterprise and Public Sector.
Every day and without knowing it you will be connected to what's important to you by systems that have been installed and maintained by telent.
telent's history of providing efficient communication systems in safety critical Rail environments spans more than 30 years. We are an established and trusted partner with a portfolio of communications services that covers both over ground and underground rail networks.
Key to our success are our talented colleagues, who work tirelessly every day, in all types of locations, in all weather conditions and behind the scenes to make sure we deliver for our customers and most importantly, for passengers.
At telent we firmly believe in supporting talent wherever it exists and in putting together the best team for the job, whoever they may be.
Women have always played a vital role in making telent a success, and it's great to see that their role and influence on our future success continues to grow as does their influence on the UK Rail industry, but we must all do more to encourage women in to our industry and in to more diverse roles.
Celebrating talent and success, in all its forms, is fundamental to encouraging talent to join the UK Rail industry. Highlighting and celebrating the importance of women in Rail and the difference they are making today will help to encourage others in to an industry that needs them, that is why we are excited to be supporting Women in Rail.
All nominees are standout team members who are making a significant contribution to the success of UK Rail today, not because of their gender but for being truly amazing. We wish them all the best of luck tonight and in their careers ahead.

Storm Events
From technical management and equipment rental to filming, video production, webcasting and more, Storm are experts in events. Our dynamic production team and top-quality equipment ensure we're at the top of our game. That's why last year we were trusted to help deliver more than 400 events. Discover how we can do the same for you.

Storm Events are your complete event partner. With more than 20 years' experience, we will work alongside you and your teams to deliver a full service whether it be a meeting, conference, webcast or awards show.
Our technical expertise is industry leading and we have worked on many creative and challenging projects nationally and internationally. The approach we take creates a truly 'solution focussed' result
We are proud to have produced over 400 events last year. However, our "elevator pitch" is never easy to describe, as we cover so many aspects of the event world. Whether it be bespoke design or kit hire, large-format print, to full technical AV event package, we provide a one-stop-shop; concept to delivery.
Recognising the benefits of a diverse workplace is just one of the driving forces at Storm. The AV sector is generally a less diverse environment, so we have developed a working practice that understands the need for flexible, inclusive working patterns. Creating an environment that challenges the status quo has allowed us to diversify our board of directors; an appointment that has changed the company dynamic and allowed access into new markets.
Our vision is clear: to strengthen and support the people within our business, whilst developing and growing all those we work with.

VolkerWessels UK
VolkerWessels UK is a leading multidisciplinary contractor that delivers innovative engineering solutions across the civil engineering and construction sectors including rail, highways, airport, marine, energy, water, and environmental infrastructure.
The company employs over 3,000 staff across the country and brings together best practice through five business units: VolkerFitzpatrick, VolkerRail, VolkerStevin, VolkerHighways and VolkerLaser. These business units each have a long and successful heritage built on delivering quality and bespoke projects as well as providing specialist skills, plant and equipment. Our success is founded on our ability to deliver in challenging environments and regularly winning repeat business from established clients.

VolkerWessels UK is committed to creating a diverse and inclusive environment for all those we work with. We are proud of who we are and the inclusive way we work, with a collective goal of ensuring that VolkerWessels UK is thoroughly inclusive of people from all lifestyles and enriched by a diversity of perspectives, cultures and backgrounds, characterised by fairness and equality of opportunity.
We believe that equality diversity and inclusion (EDI) is fundamental to our business, alongside our focus on attracting and retaining a diverse workforce.
Inclusion is a key part of our culture, and we place a great deal of importance on ensuring that everyone feels welcome and valued. We are also committed to working with the wider industry on raising awareness of EDI

SNC-Lavalin's Atkins
SNC-Lavalin's Atkins business is one of the world's most respected design, engineering and project management consultancies. Together, SNC-Lavalin, a globally fully integrated professional services and project management company and Atkins help our clients plan, design and enable major capital projects, and provide expert consultancy that covers the full lifecycle of projects.
We strive to build strong relationships by understanding the challenges our clients face, sharing their vision and helping them transform potential into reality. Our world-class expertise at scale delivers value to our clients, and the depth and breadth of our capabilities sets us apart from the competition.

SNC-Lavalin and Atkins recognise the need to build a strong and diverse workforce in the engineering sector and we are fully supportive of increasing the number of women working in the sector. As a proud sponsor of the Women in Rail Awards 2019 we look forward to celebrating the success of those already working in the sector who are helping to shape the future of the UK's rail networks. 

These awards are a great place to showcase the wonderfully skilled women working in engineering across the UK and we're delighted to be able to contribute to this great initiative. Celebrating their achievements will help encourage more women to become engineers help build a more diverse workforce.

Great Western Railway
Great Western Railway (GWR) provides high speed, commuter, regional and branch line train services. We help over 100 million passengers reach their destinations every year – across South Wales, the West Country, the Cotswolds, and large parts of Southern England.
We're currently seeing the biggest investment in the network since Brunel so we can offer more trains, more seats, and shorter, more frequent journeys and continue the network's heritage of helping connect more businesses to new and prosperous markets.
Through a series of initiatives we aim to be a good neighbour to the communities we serve and are committed to making a positive social impact in those regions. Learn how we're Building a Greater West at GWR.com. GWR is a FirstGroup company

GWR is committed to fostering an inclusive and diverse workplace, broadening our appeal to all communities who travel and work with us. Embracing our customers and our colleagues, we aim to revalue rail in the hearts and minds of all of the travelling public. Our vision for our inclusion and diversity strategy is:
We are progressive. We are one family.
We are inclusive. First time, every time.
Women in Rail is an organisation we are proud to support. The work they've done to promote diversity in the rail industry is fantastic and aligns strongly with our own business strategy.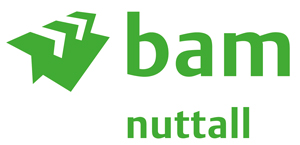 BAM Nuttall
BAM Nuttall has a reputation for doing things differently and for challenging the norm. Our culture inspires our people not to accept the status quo but to push the boundaries and go that little bit further.
BAM is a leading edge supplier of civil engineering services as a principal contractor on major infrastructure projects. As founding members of the Institute of Collaborative Working we embrace the concept of developing close relationships with our customers, stakeholders and suppliers at the earliest stage of the project life cycle to develop the optimum solution for project development and delivery.
As part of the international Royal BAM Group, we are striving to be at the forefront of digitalisation by using cutting edge design, visualisation tools and keeping close to our customers evolving requirements. Our 2020 Strategy drives BAM towards building the present and creating the future to realise a net positive impact on climate, resources and local communities.

"We recognise the importance of diversity and how vital it is for our industry currently facing a skills shortage. Our Women@BAM group, founded in 2011, continues to work on addressing gender imbalances. We are strongly committed to encouraging and retaining a diverse workforce. We want to reach the potential of all our employees, utilising our strengths to enable us to reach our optimum performance and to come up with innovative solutions.
We are delighted to sponsor the Women in Rail Awards, a truly great opportunity to celebrate inspirational leaders and emerging talent in the rail industry.
"

Go-Ahead Group
The Go-Ahead Group is a leading passenger transport provider, enabling more than a billion journeys around the world each year on our bus and rail services. Using a devolved approach to the management of our companies, Go-Ahead's services are locally branded and empowered to respond directly to the needs of the local communities we serve. This ensures that customers and colleagues can deliver at a local level, the company's vision of a world where every journey is taken care of.

"Diversity in the workplace is a key part of ensuring our companies represent the local communities they serve and wider society. Providing an environment with role models in visible leadership positions, flexible working, mentoring and apprenticeships are just some of the ways we are attracting women to work with us.
However, to be the leading employer in the industry we know there is more to be done, which is why we support the Women in Rail awards. Our vision of taking care of every journey doesn't just mean passenger journeys, it also means making sure that our colleagues and prospective colleagues have everything they need to succeed and are recognised accordingly."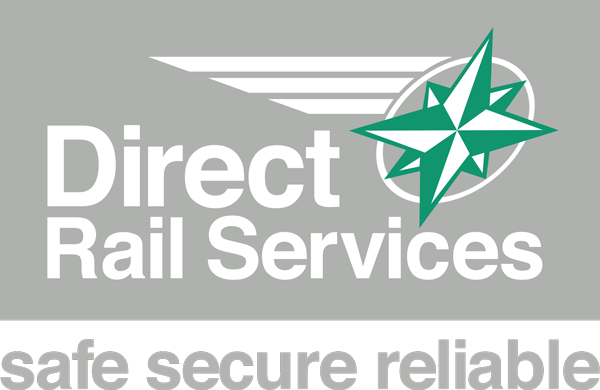 Direct Rail Services Ltd
At DRS we put our clients first and build tailor made transport solutions, where necessary partnering with other specialist logistic suppliers to offer a one stop shop and a purpose build, turnkey service.
DRS are a wholly owned subsidiary of the Nuclear Decommissioning Authority (NDA). The company was established in 1995 as a lynch pin supplier of transport and associated services to the nuclear industry.
DRS is a profitable and dynamic business that is achieving sustained growth with current turnover levels running at around £75 million a year and employing more than 400 staff. Whilst DRS continue to support the decommissioning activities of its parent company, it has successfully extended its service offerings into a number of new and exciting rail market sectors.

"Our organisation has a challenging and complex remit, which will require full contribution from all our people. We expect the best from them. They should expect the best from us. We want to develop a respectful, inclusive working environment in which we are recognised as an inclusive, progressive employer, treating our skilled and diverse workforce with respect and integrity, and where we all recognise and value the contribution made by everyone, irrespective of age, gender or any other personal characteristic.
As we evolve our business and ways of working, we rely on the contribution, performance and innovation of our leaders and workforce to deliver that transformational change. We will lead and engage our teams effectively to make sure people feel comfortable to be themselves at work, with equality of opportunity for all, free from any form of discriminatory behaviour or process. In this way we will maximise our effectiveness, deliver our mission and create a positive and successful future. DRS are proud to sponsor the Women in Rail Awards."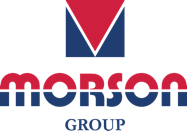 Morson Group
Morson are celebrating our 50th year as a leading global recruiter. Ranked as the 3rd largest recruitment company in the world (SIA report 2018) and the UK's No.1 Rail Recruiter (Recruitment International), we have connected the right candidates with the right opportunities on some of the world's biggest projects. Specialising in the supply of technical engineers and support operatives in the UK and overseas, we are skilled in creating bespoke recruitment solutions for our clients.
We are dedicated to improving diversity within the industries we work. As the only recruiter to commit to a target for increasing the number of female contractors that they employ we are using our own business as a sounding board to perfect our diversity initiatives and challenge stereotypes, so these can be rolled out to our clients to develop cultures that embrace change and ultimately outperform their peers. Through strong mental health and accessibility initiatives we are actively committed to improving the lives of our internal workforce and wider contractor base.

"At Morson, we are proud to work with so many inspiring, committed, intelligent and ambitious women. We are well on the way to exceeding our 2017 pledge to double the number of females we have in engineering roles by the end of the decade, recognising that if we are to succeed as individuals, as teams, as companies and within industry we need to address the gender imbalance. We have a responsibility to facilitate positive challenge be it through changing perceptions of industry with events, such as the Women in Rail awards, or encouraging future talent through work placements and talks. The Women in Rail awards showcases the proactive work being done towards creating a culture of accessible and visible opportunities for all in an industry typically seen as male dominated. By supporting the awards, Morson celebrates the significant contributions of people and organisations who have improved workforce diversity within the UK rail industry."

Hitachi
Hitachi Rail is a leading manufacturer in total railway solutions, covering rolling stock, signalling, service delivery and traffic management. Our Global Head Office is located in Central London and we currently operate from project offices across the UK, several train maintenance locations and our state-of-the-art rail vehicle manufacturing facility in Newton Aycliffe.
Our Class 395 Javelin trains currently in operation on the HS1 route have proven our capability in the UK, based on a blend of British and Japanese technical expertise. The Intercity Express Programme, Abellio ScotRail franchise and contracts with First Group for their West of England, Hull and Transpennine routes will see our teams deliver over 250 new trains by 2020. We are now looking to expand our operations further to build upon our global reputation for quality, reliability, innovation, design and technological leadership.
Hitachi Rail is an equal opportunities employer and we welcome all applications. We are also a member of the WISE campaign which inspires girls and women to study and build careers using science, technology, engineering and maths (STEM).

"The business case for diversity is undeniable and at Hitachi Rail Europe, we want to benefit from all possible talent sources to enable us to build the most collaborative, innovative and effective all-round team possible. In an engineering and STEM environment, gender balance is especially important in this respect and potentially a stubborn nut to crack. Emerging Talent programmes such as our expanding Apprenticeship programme are particularly important as elements of a broader inclusivity strategy.
Supporting the Women in Rail Awards is a statement of our commitment to skills, talent and diversity within our industry. Of course more generally, Women in Rail is a successful programme contributing to transforming the wider rail industry and deserving of our support. We look forward to the event and encourage people from across all areas of our industry to enter and celebrate their successes!"