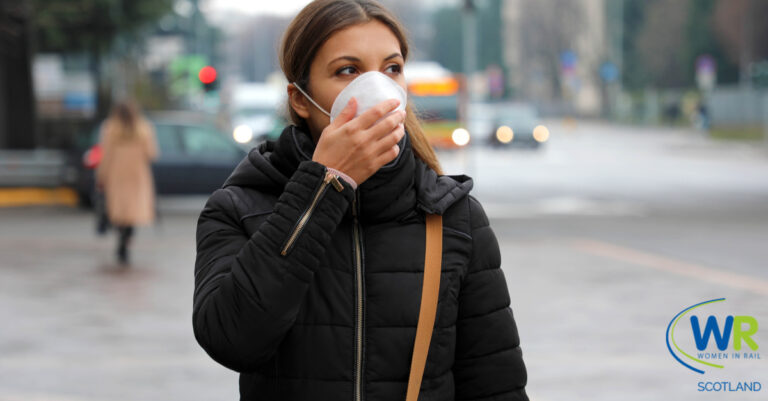 Are you worried about jumping on a packed train to get to work?
Are you a bit anxious about returning to a busy office? 
Are you not sure what to say to those that are? 
As Covid restrictions ease, some of us are moving to a hybrid approach to working, with some days in the office and some at home and some of us might even be returning to the office full time.  How does that make you feel?  Does it fill you with dread or are you desperate to get back to connecting with people face to face and enjoying office chat again.  If you are feeling anxious, the good news is that you are not alone – there are millions of people across the whole of the UK who feel exactly the same.
Women in Rail Scotland is delighted to be working with Inspire Scotland once again to run this joint lunchtime event on Wednesday 25 August from 12noon until 1pm where we will be joined by Dave Smithson from Anxiety UK, who will be discussing what causes anxiety, the signs to look out for and when/how to go about getting help. He will also provide tips on how to help those closest to us manage anxiety.
Inspire Scotland is the Network Rail Scotland and ScotRail employee network promoting gender equality, and long term friend and partner organisation of Women in Rail Scotland having run several events jointly in the past. For further information on Inspire Scotland please email InspireScotland@networkrail.co.uk. We'd love to see you online at what we think will be a very practical session on how to tackle your fears about returning to work. Bring your lunch, sit back and join us for an hour of listening, talking, questions and networking.
Time & date
12:00-13:00, Wednesday 25 August 2021
How to join
Please register using the form below. The meeting will be taking place online and joining instructions will be sent nearer the time.