Together for Change: White Ribbon Day Event with Women in Rail & Network Rail" #ChangeTheStory
Join our national online event where Women in Rail and Network Rail shows their support for White Ribbon Day 2023
Women in Rail is delighted to run its second national trustee-led event with corporate sponsor Network Rail on Wednesday 29 November, 2023, to mark the incredible work that charity, White Ribbon undertakes.  White Ribbon is the UK's leading charity engaging men and boys to end violence against women in girls.  White Ribbon Day this year is 25 November, and the charity is calling on all organisation and individuals to #ChangeTheStory for women and girls starting with challenging 'harmless' attitudes and behaviours that perpetuate violence for women and girls.
Aligned to this, Women in Rail also wants to highlight the stats in a 2022 Office of National Statistics survey that found that 58% of women aged 16 to 34 reported feeling very or fairly unsafe using public transport alone after dark.  It also recorded that people who had experienced harassment in the previous 12 months were more likely to feel unsafe when walking alone and using public transport.
We will also discuss the hugely important work of Rail to Refuge, a joint initiative between rail companies and Women's Aid in which train operators cover the cost of train tickets for women, men and children travelling to refuge accommodation.  First introduced by train operator Southeastern and followed by Great Western Railway, the Rail to Refuge scheme became a nationwide initiative in April 2020, run centrally through the Rail Delivery Group, when a raise in domestic abuse was reported due to COVID-19 lockdown restrictions.
Please join us online, for around an hour and a bit of discussion from 12 noon until 1315hrs on Wednesday 29 November, 2023 where you will have an opportunity to hear from all four of these passionate speakers about the importance of the work they do, how we can get involved and where we can find support.
Speakers
We are thrilled to introduce our exciting line up speakers for this really important event.  We have Anthea Sully, Chief Executive of White Ribbon UK, Nia Mellor, Detective Chief Inspector of British Transport Police and Darren O'Brien, Women in Rail trustee, Southeastern Deputy Head of Retail and founder of the Rail to Refuge initiative which enables victims of domestic abuse to access free train tickets to safe havens.  Dannielle Dickens, Network Rail's Equity, Diversity and Inclusion Specialist will also give her thoughts on the importance of the White Ribbon Ambassador programme.
Anthea Sully, Chief Executive of White Ribbon UK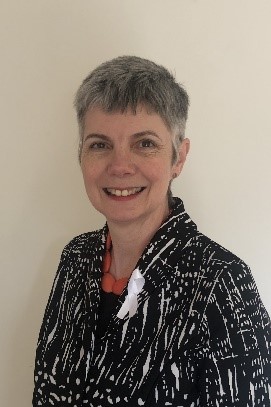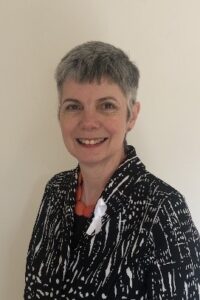 Anthea has spoken at national and international events and worked to ensure that primary prevention of violence against women through engaging with all men and boys is firmly on the policy agenda.  She is a campaigner, social entrepreneur and former politician. Anthea has led high profile human rights campaigns for several charities and faith organisations.
Nia Mellor, Detective Chief Inspector in the British Transport Police
I have 23 years' experience of policing in both Uniform and Detective roles, both in London and beyond. I currently lead our criminal investigation teams across the South East of England and specialise in sexual offences and violence and intimidation against women and girls, having National responsibility for BTP's response to these offence types. As a part of this portfolio I am very proud to have lead BTP's White Ribbon accreditation and am passionate about working collaboratively to tackle male violence against women and girls. I'll be talking about some of the collaborative and innovative work we are undertaking to specifically tackle sexual harassment.
Darren O'Brien, Rail to Refuge and Women in Rail Trustee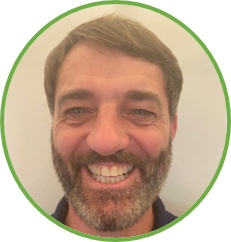 Since initiating the lifesaving Rail to Refuge scheme I am now a board trustee for Women in Rail and lead for White Ribbon, both here and at Southeastern. I recall from a young age how my mum, sister or female visitor/s (aunties, cousins, friends) would ask me or one of my brothers to walk them home or to a social event. Why me, its nice and warm inside, I don't want to go out into the cold and dark! Little did I know then, their fears and worries were so much bigger than mine! Armed with this knowledge I am committed to helping to change this story. My voice and actions alone are not enough so I am supporting White Ribbon and their mission – preventing violence against women and girls, together we can make change happen.
Dannielle Dickens, Network Rail
A dedicated Equity, Diversity and Inclusion (EDI) Specialist committed to advancing EDI within Network Rail and across the Rail Industry.
Leading on the Gender strategy and delivering transformative gender related initiatives that make EDI an integral part of Network Rail's organisational culture. With the Rail Industry and Network Rail being male dominated a large portion of work around Gender is dedicated to creating male allies and a safe working environment for women. Dannielle is a passionate advocate for inclusive environments and bringing people together to inspire and embrace EDI as a catalyst for innovation and growth.
About White Ribbon


White Ribbon is the UK's leading charity engaging men and boys to end violence against women and girls.  Their mission is to prevent men's violence against women and girls by addressing its root causes – harmful and dominant masculine norms.  White Ribbon strive to change long-established attitudes, behaviours and systems around masculinity that perpetuate gender inequality and men's violence against women,  White Ribbon's work is preventative.  They want to end violence before it starts.  White Ribbon engage with over 2% of the working population through employers to change cultures so that women can live their lives free from the fear of violence.  Find out more: https://www.whiteribbon.org.uk
About British Transport Police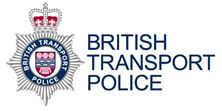 Our mission is to help the millions of people who use the railways of England, Wales and Scotland get home safely and on time. We police Britain's railways, providing a service to rail operators, their staff and passengers across the country. We also police the London Underground, Docklands Light Railway, the Midland Metro tram system, Croydon Tramlink, Tyne and Wear Metro, Glasgow Subway and Emirates AirLine. Find out more – https://www.btp.police.uk
THIS IS A VIRTUAL EVENT
Please note that this is a virtual event.
Joining instructions will be sent out, post registration.
We look forward to seeing you there!
PLEASE NOTE
Registrations for this event are now closed. Should you wish to attend, please email Shona Clive shona.clive@womeninrail.org
Agenda
12:00

Welcome for Women in Rail

12:05

Intro form Network Rail

12:10

White Ribbon

12:30

BTP

12:50

Rail to Refuge

13:10

Questions