I am Enough! How to Ditch Imposter Syndrome with Ease
THIS SESSION IS FULLY BOOKED. ANDREA HAS ADDED ANOTHER SESSION ON THURSDAY 6 MAY, CLICK HERE TO BOOK.
Do you feel like you're not enough?
That others are better than you? More qualified, more able?
Or maybe you feel like you're a bit of a fraud? Not qualified to be doing what you're doing and that one day you'll be found out?
In this 45 minute interactive session Andrea Morrison will introduce you to a new paradigm of psychology that will revolutionise how you approach imposter syndrome, leaving you feel more confident in yourself and your ability so that you believe that you are ENOUGH!
Time & date
Wednesday 5 May 2021, 8:15am-9am
How to register
There is limited capacity for this event so book now using the form below. The joining instructions will be emailed to attendees prior to the event.
About Andrea
Andrea Morrison is an International Transformational Coach, Mentor, Writer and Tedx Speaker who is highly experienced with working with kind-hearted professionals & business leaders enabling them to reach their potential, experience higher levels of confidence, resilience and life balance.
For those interested in working with Andrea in a coaching capacity, details of her Courageous Females programme can be found below.
The Courageous Females Programme
The Courageous Females Programme is designed for women who are looking for a fresh approach to personal development and are looking to feel more naturally confident and resilient and experience more work/life balance.
The 8 week online programme is flexibly organised and includes a combination of video training, zoom workshops, interviews and reflection sessions, all of which are recorded enabling you to fit it around other commitments. There is also an online supportive community of like-minded women.
This programme is tailored to your needs and is not 'off the shelf', there are no tools, techniques or strategies that appear great in the moment, but are soon forgotten under pressure or stress. Instead, the programme is underpinned by three fundamental principles rooted in a new paradigm of psychology that enables you to unlock your potential and create a confident, fulfilled life.  Though the lens of this understanding we will explore different areas of life from confidence, resilience, balance and leadership etc, enabling you to experience sustainable change.
Click here for further details and to register.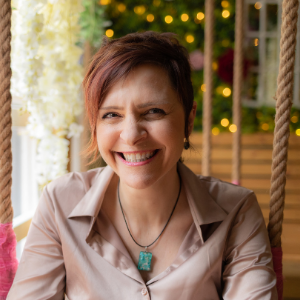 THIS SESSION IS FULLY BOOKED. ANDREA HAS ADDED ANOTHER SESSION ON THURSDAY 6 MAY, CLICK HERE TO BOOK.