CAF, a Women in Rail Corporate Member, Empowers Female Colleagues
It's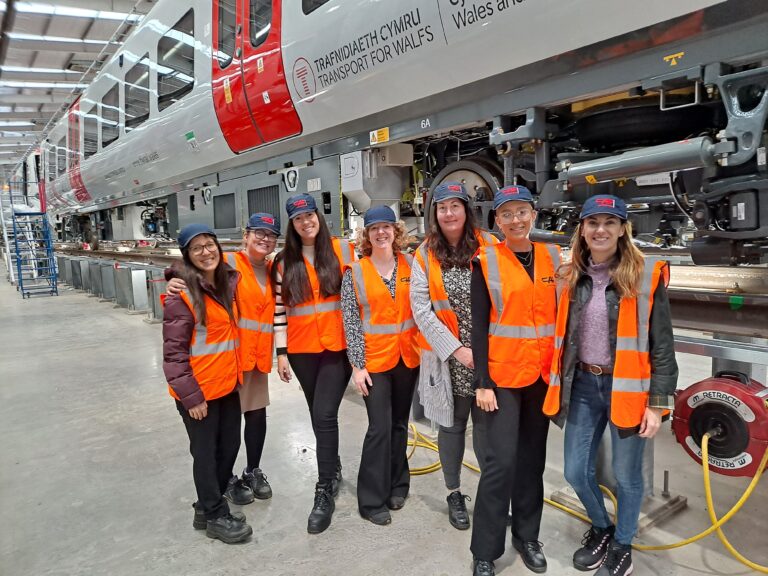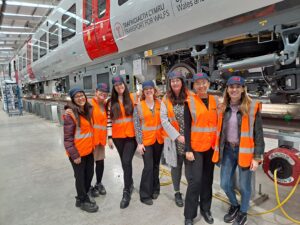 National Inclusion week and we would like to share the latest news from CAF, a Women in Rail Corporate Member, regarding their Women's network aimed at empowering female colleagues.
CAF is committed to creating an inclusive culture where everyone feels empowered, can be their authentic self and reach their full potential. As part of the organisation's equality, diversity and inclusion initiatives, CAF's Women's Network provides a platform for women to connect with each other, share ideas and raise concerns in a supportive environment. "As a geographically diverse organisation, CAF faces the challenge of disconnect between our locations which can inevitably make building workplace relationships more challenging," explains Sinead Scott, CAF Rail UK Senior Operations Manager and Women's Network founder.
"Recognising the gender disparity of our demographic, and subsequent barriers that women face when trying to connect with one another, CAF's EDI Champions proactively sought to improve the workplace for female colleagues by establishing a dedicated Women's Network in early 2023. "It was created to provide a forum for women at CAF to share advice, knowledge and experiences, with an emphasis on building connections through collaboration…and also having a little fun along the way."
The network offers a safe space for women to discuss, and to start to tackle, some of the challenges the organisation and the rail industry as a whole face. Through CAF's partnership with Women Into Science and Engineering (WISE), the network also offers members masterclasses and webinars on diverse themes ranging from imposter syndrome to menopause. Involved in social value initiatives, and establishing key charity partnerships, the Women's Network has already started to make positive social impact within CAF and is tackling wider issues including period poverty.
"CAF's Women's Network has been able to ensure dignity for everyone in the workplace by providing free access to sustainable period products across all depots and locations thanks to our recent partnership with award-winning social enterprise Hey Girls.
"For every product bought, Hey Girls donates to those in period poverty – an incredible 30 million products so far – and CAF is proud to be a part of the journey," says Sinead.
The Women's Network has also completed a full review of women's PPE to ensure CAF's workwear is comfortable and appropriately sized for female colleagues.
"Recognising that female-fit PPE is a crucial step towards achieving gender equality within the workplace, the network hopes to expand CAF's current PPE range to ensure all women feel comfortable, safe and happy in what they're wearing," adds Sinead.
CAF Women's Network recently conducted a 'Female Friendly Facilities Audit' across the entire organisation and is currently reviewing the findings and devising an improvement plan, highlighting areas of concern and proposing recommendations to the Operations teams. "The Women's Network is striving to ensure CAF's working environments are gender equitable and are meeting the needs of women. "Providing a comfortable working environment is crucial in attracting more women to work in the industry and a key retention exercise.
"CAF proudly supports the Women's Network and recognises the value and support it brings to the workplace for female colleagues," adds Sinead.